Outsourcing report exposes fundamental flaws, by MooD International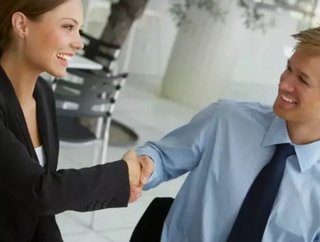 New models offer beleaguered outsourcers the solution to underperforming contracts MooD Internationals State of Relations in Outsourcing 2013 report, w...
New models offer beleaguered outsourcers the solution to underperforming contracts
MooD International's State of Relations in Outsourcing 2013 report, which involves the views of 200 senior managers and directors responsible for outsourcing in some of the UK's largest companies, revealed that in areas of 'transparency', 'understanding the business model', 'being trustworthy' and 'innovation' there was a large gap between client expectation and supplier performance.
"Greater transparency and building trust are critical to improving relations," said George Davies, CEO of MooD International. "There is a move towards using new models such as 'multiple supplier' so companies can capitalise on different outsourcer's specialisations and become more agile. These new models offer an opportunity for both outsourcers and clients to improve the performance of contracts. The trend towards introducing service integrators, for example, has the potential to be a second set of eyes for both client and supplier, to ensure contracts deliver real value for organisations.
"However, whether contracts are single source or multi-source the answer is simple: put in place objectives and measurements that focus on the achievement of business goals – then report on them consistently."
Key findings in the report include:
·      On average, clients score their relationships with outsourcers a seven out of 10, this drops to six out of 10 amongst Board members
·      60 per cent think that outsourcers should have the authority to make decisions but only a third give their partners decision-making powers
·      63 per cent think that relaxing controls on decision-making would increase commercial benefits
·      Consistent information is important to almost 90 per cent but outsourcers only score a six out of 10 for providing this
·      72 per cent say they evaluate success entirely or mainly on service levels as opposed to business impact, despite half saying 'business transformation' or 'strategic alignment' is the most critical way they use outsourcing partners
·      29 per cent see the trend moving towards outsourcing the management of multi-suppliers / SIAM
·      Only 11 per cent felt extremely confident their organisation has the skills in-house to manage SIAM effectively
George Davies said: "Getting the measurement and reporting on contracts right is fundamental to improving relations and both sides have responsibilities when it comes to running a successful outsourcing contract. Access to dynamic and up to the minute information across the full range of business functions is critical in managing these complex contracts and limiting risk.
"By tying metrics to business outcomes and strategic business objectives, suppliers are able to evidence where they are adding real value to an organisation. This will help them improve their dialogue with the Board and ensure outsourcing, once again, contributes to the success of business."
For a copy of the full report visit http://www.moodinternational.com/news/stateofrelations.html
About the research
Structured telephone interviews were carried out by Illuma Research amongst 201 senior managers and directors in top UK private sector organisations during September 2013.
About MooD
MooD International's business solutions use business language and highly visual perspectives to help senior managers understand what's happening, and to identify and evaluate options to improve business outcomes. Its performance and governance systems are configured using award-winning technologies that have been instrumental in delivering efficiency gains and savings to the tune of hundreds of millions of pounds to the British Government and to the economies of major enterprises. 
MooD performance and governance systems are the ally of the business manager by identifying what is needed to be known to achieve business objectives and then presenting relevant information in a concise and visual way, drawn from myriad of sources within the organisation. It has applications in service performance management, outsourcing and cyber security.