Outsourcing Markets make China the new 'Center of the World'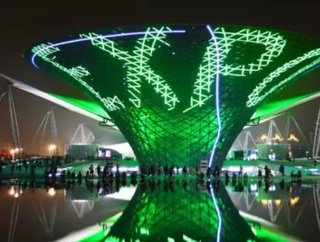 There was a time not so long ago when a Greek city was the center, the focal point really, of the known world. Traders, travelers, kings and warriors a...
There was a time not so long ago when a Greek city was the center, the focal point really, of the known world. Traders, travelers, kings and warriors alike gathered in an ancient Greek city called Delphi to do business, praise Apollo and seek guidance from an all-knowing Oracle. Delphi was the navel of the known world, the unquestioned trade hub of this place we call Earth. But we live in a different world now, a time where the world's absolute center is determined not by ancient traditions, mythologies and deities, but rather by the strength of economies, labor forces and their respective ability to manufacture goods. Today that center is a little bit further east (or west depending on your perspective), deep in the heart of the most populous and third largest country in the world.

That is to say that China is to the world today, what Delphi was to the ancient Greeks. The hub. The center. The focal point. With a population of 1.3 billion, a labor force over 813 million, and an up-and-coming middle class that is economically vested in the future, China is undoubtedly today's center of the world. It is right on the cusp of shedding its 'emerging market' tag and will soon become the core for all business ventures, that is if it hasn't already. With open arms that reach across the globe, China welcomes any and all companies to produce goods in its nation, knowing all too well that it has the people, skills and equipment to support all of the world's economies. But the question must be asked, are China's resources being stretched? Will the country one day reach a tipping point when the working class can no longer support the immense business opportunities that pour in every year? Will China's outsourcing market see a decline? The answer is no, for now at least.

In 2007, China's outsourcing market was valued over USD $7.5 billion by the marketing firm KPMG, and this year the market for outsourcing and shared services has already surged to three times its value, almost $20 billion. The largest and most profitable companies out there today—IBM, Apple, Microsoft and Cisco, to name a few—have been tapping into China's working class for years. These companies turn out huge profit margins on a yearly basis and they've provided the how-to manual for Chinese outsourcing. The market will only continue to grow as infrastructure develops and stretches further into China's heartland. China's Ministry of Commerce predicted that outsourcing and shared services would be worth well over $43 billion by 2014. It may shift from the eastern seaboard to some of the other populous regions in Western China, but there are no signs that it is slowing down. China's west may be the world's most untapped workforce, but it won't be that way for long. Dell, Hewlett Packard, Compal and Acer have already moved out of the metropolitan areas and into the west, having seen the huge market potential in terms of volume. Some of China's most populous regions are in the West, including Sichuan (population 81,620,000), Guangxi (48,670,000) and Shaanxi (37,720,000). So while there are concerns about the rapid labor growth along the eastern seaboard, China is an enormous country that has not yet reached its potential. China may still technically be 'emerging' for now, but it won't be that way for long.

It's believed that today's Chinese export-oriented companies are more mature, having survived the worst of the financial crisis that continues to plague the global economy. More importantly, these surviving companies believe that they are equipped, ready and able to handle the ever-growing demands of the West. Case and point can be seen in the figures of China's Purchasing Managers Index (PMI), which is the lead indicator for economic activity, new business and factory production. The PMI saw the largest month-on-month rise ever in October 2010, rising from 52.9 to 54.8, according to a press release. It was the 20th consecutive month that the PMI came in above 50, which is significant because figures above 50 mean manufacturing expansion, while anything below 50 means contraction. The PMI may seem like a convoluted statistic, but really it's just the percentage of purchasing managers that reported better business than the previous month. That is to say that 54.8 percent of purchasing managers reported having seen better business in October compared to September figures. Got it? Good. The pace of expansion was also a 6-month high, according to the PMI.

It used to be that a company would send its non-core aspects of business to China simply because it was the most cost-effective thing to do. By and large this remains true, but China is proving that its manufacturing sector is about more than producing raw value. Don't be confused, cost reduction is still the No. 1 reason to outsource in China, but most companies have found that the quality of their products is increased through the exposure to China's advanced technologies. Value is added, in particular, to electronic goods because many of the companies in China are relatively advanced in what they do and what they produce. It wasn't by luck that China became the world-leading producer in mobile phone, integrated circuit and automobile industries. It was through advanced innovation and outside investments. Finally, favorable tax conditions and free trade practices make China the undisputed outsourcing champion of the world.

At last, this brings us back to China's West. It's similar to the Wild West that is so famously perceived in American film because right now it's largely untapped. It has enormous potential and infrastructure will only improve the opportunity and viability in the region. Companies who cash in now will be playing with house money later, which is always a good thing.

Maybe one day we'll look back on China as the second coming of Delphi. But more than likely that time is now. You don't need an all-knowing Oracle to tell you that.