Odesma: how far can the digital transformation of the supply chain take us?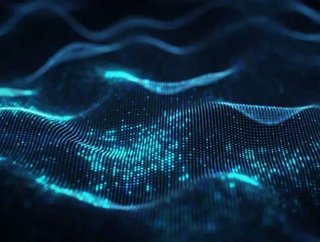 Digital transformation is all about overcoming traditional business obstacles with modern technological solutions. The phrase covers everything from goi...
Digital transformation is all about overcoming traditional business obstacles with modern technological solutions. The phrase covers everything from going paperless to Artificial Intelligence (AI), and aims to reduce costs and time spent on a wide range of business operations.
The pace at which digital transformation is happening varies greatly between industry and region, but there is a strong case to be made for modernisation of this kind in all workplaces. 
Why is it important? 
In an increasingly competitive business landscape, the smallest improvements in efficiency can set you apart from the competition and make a real difference to your bottom line. Digital transformation aims to make traditional processes faster and less costly, and is an important factor in maintaining a modern, competitive and forward-thinking workforce. 
There are three key themes to digital transformation: Robotic Process Automation (RPA), AI/Machine Learning and analytics in procurement. AI can augment and speed up decision making, whilst analytics can assist in making more well-informed decisions and taking the right actions. All of these enable a faster pace at lower costs. 
Who is using it best?
The automotive sector, pharmaceuticals, FMCG and manufacturing are all ahead of the procurement curve when it comes to reaping the rewards of digital transformation. This is mainly due to streamlining supply chains via innovation, particularly by virtue of moving upstream to tier 1, 2 and 3 suppliers. However, the digitalisation agenda is still patchy and far from being fully integrated. 
In terms of companies at the forefront of digital transformation, it is difficult to say, but the likes of GSK, PepsiCo, Goodyear, GM and Nissan appear to be ahead of the curve. Other industries have a long way to go though, especially public sector, logistics and distribution, as their digital focus is on the customer. Best of breed procurement offers significant revenue and bottom line benefits, however sectors focusing on procurement excellence have thin margins and are annually driven to improve.
The pharmaceutical industry is leading when it comes to AI, using the technology to help react faster to emerging diseases and imminent outbreaks. For example, with AI's trend-led approach, companies have the ability to identify that a large number of people in London are complaining of flu-like symptoms on social media. This could predict an imminent large-scale outbreak, allowing the local authority and associated healthcare bodies to react quickly to what may become an epidemic. They can ensure that enough vaccines are manufactured and delivered to the areas of greatest concern, dealing with the potential problem much faster than a traditional approach based on historical data would allow. 
Manufacturing is also way down the line in terms of progress, with RPA already removing the human element from decision-making. Many factories are now adopting a 'lights out' approach, requiring no human presence on site, and as a result are seeing increased levels of agility and leanness in business operations.
 SEE ALSO: 
What's holding us back? 
Of course, introducing more technology into a historically human workforce brings about its own cultural challenges. One of the primary concerns surrounding technology like RPA is that it will result in large-scale employee lay-offs. In some cases this may be inevitable, however studies by London School of Economics suggest that, if RPA is deployed in the correct manner, more efficient work can be achieved by workers operating alongside technology. 
As with most new technology, a lack of understanding by c-suite executives is still holding back digital transformation. Such decision-makers are, by nature, apprehensive of costs, with many thinking digital transformation is too expensive to deploy and deliver sufficient ROI. However in reality, there are impressive long-term cost savings to be made via initial investment, and this needs to be a key point of discussion. 
There is also the lack of actual numbers when it comes to technology such as AI. Its trend-led approach is a stumbling block in itself for financial directors, who are much more accustomed to historical data and hard stats. Couple this with the overall lack of understanding when it comes to the digital revolution, and it's no surprise that some leaders are shying away from the whole idea of digital transformation. 
How can we realise its full potential? 
Before any kind of digital transformation begins, a major educational campaign must be a priority for the c-suite. This will help key stakeholders demystify the concept and understand what they're dealing with, getting them onboard with the idea of investment in this area. It's also up to procurement consultants to recommend the best approach for each business based on its unique pressures and targets. 
There's no doubt that adopting a well-thought-out, targeted digital transformation strategy is imperative for succeeding in today's challenging business landscape. Yes, there are barriers to overcome and important operational factors to consider, but the potential to achieve such substantial efficiencies should be the biggest motivation of all.