NHS Supply Chain during COVID-19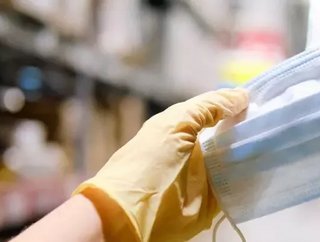 Since February 25th 2020 they have supplied at least 654 million PPE items using a new operating 'push' model...
Across England and Wales, the NHS Supply Chain manages the del ivering, sourcing and supply of products, services and food regarding healthcare. The supply chain extends to customers more importantly now than ever whilst keeping the overall advantages of lower costs, improved quality control and improved risk mitigation.
With over 800 suppliers, the NHS Supply Chain manages more than 4.5 million orders per year from 94,000 order points and 15,000 locations. 
Due to the current pandemic, the NHS Supply Chain has been challenged now more than ever. As PPE has been proven to stop the spread of the virus, the demand for face masks, face shields and gowns for medical staff and patients has increased and now the general public are in demand of PPE. 
Clipper Logistics is working along side the NHS Supply Chain with help from the armed forces to regularly push essential PPE supplies to every NHS Trust in England. 
The NHS have stated that since February 25th 2020 they have supplied at least 654 million items using a new operating 'push' model which supplies PPE based on the expected number of patients at each given time. This model is expected to change once the demand for PPE levels out and the flow of goods is then based on demand to each NHS Trust. 
image sourced by: gov.uk
The future of NHS Supply Chain
The has stated that "Although the UK was prepared with a stockpile of PPE, we must ensure we are buying and making more to see us through this pandemic". 
In May 2020, a new Regional Distribution Centre in Bury St. Edmunds, Suffolk has been completed and opened on schedule. The building will be occupied by one of the NHS Supply Chain's logistic provider, . This is one of many buildings that is designed to provide additional support for future growth in the healthcare supply chain transformation journey.
The future of supply chain is not only limited to the United Kingdom but it is a global effort as The Department of International Trade has developed a global network of distributing PPE to increase efficiency. These efforts are made in an attempt to improve product development, the movement and storage of PPE as well as improving the production and distribution