New research reveals risks of slavery in fashion supply chains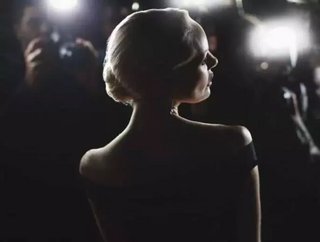 London Fashion Weekstartsthis Fridayin the UK but its not just the clothes that will be under the spotlight, research has revealed close scrutiny of the...
London Fashion Week starts this Friday in the UK but it's not just the clothes that will be under the spotlight, research has revealed close scrutiny of the ethics and supply chain of an industry marred by modern slavery allegations.
Bangladesh and India, where respectively 8.8 percent and 6.6 percent of annual clothing imports to the UK originate, are rated as 'severe' risk source countries for modern day slavery, according to BSI's Index. In total, 60.2 percent (or £10.08bn) of all clothing imported into the UK is from Asia and Oceania.
The second-highest value of imported clothing entering the UK comes from other EU countries, accounting for just over a quarter (25.2 percent) of the total. The majority clothing imported from the EU was sourced from Italy, Germany and France, accounting for £853.5m, £560.2m and £482.8m, respectively. Of those nations, Italy is identified as a 'high risk' sourcing country by the Index.
BSI's Trafficking & Supply Chain Slavery Patterns Index has been developed to assist companies, and, for example, police authorities in several ways. For example, a company that employs agency workers may wish to pay closer attention to workers from a high-risk country – forced labour often takes place in open sight, not only behind closed doors or in secret, both overseas and in the UK.
The Index's lead developer, Michiko Shima, BSI Supply Chain Services and Solutions, said: "The Index is unique in cross-referencing source countries of migrant workers, and their likelihood of being exploited in destination countries. It is a new way for businesses and organizations to assess and avoid the risks posed by slavery and trafficking. The UK's import of clothing are coming not only from Asia, where domestic slavery and trafficking is taking place, but also from other EU countries."
The Modern Slavery Act 2015 (MSA) is bringing the issue of modern slavery and human trafficking to the attention of British businesses and civil society. Its Section 54 clause, Transparency in Supply Chains (TISC), highlights the risk to business of finding examples of it in global supply chains. Several high-profile court cases have highlighted the illegal practices taking place across Britain.
Paul Broadbent is chief executive of the Gangmasters Licensing Authority (GLA), the agency tasked with protecting workers from exploitation. He welcomed the BSI's data.
He said: "The index is extremely useful and further adds weight to the growing intelligence picture we are building around the scale of forced labour and modern slavery. It is something which affects millions around the world but what is now increasingly prevalent, is how much of it is linked to the UK economy, whether that be at home or abroad."
Later this year the GLA will be given greater powers and a broader remit to both investigate and enforce labour exploitation and modern slavery. The UK's 4.8m wholesale and retail workers will fall under its scope.
Mr Broadbent said: "Enslaving people, forcing them to work for little or no reward while under threat of physical and emotional coercion and control, is abhorrent and will not be tolerated. The GLA, working in partnership with the police and other agencies, is absolutely determined to root it out.
"Individuals and businesses involved in the forced labour of workers, whether that be in the UK or overseas, will be held accountable. I urge all companies and retailers to ensure their labour practices meet current regulations and to be as rigorous as possible in checking the practices of their suppliers.  
BSI's unique Trafficking & Supply Chain Slavery Patterns Index shines a critical light for business, government, and civil society to understand the risk associated with the movement and exploitation of people between 191 source countries and 193 destination countries. Each combination of countries has been ranked from low to severe based on the risk algorithm developed by BSI.
The presentation of tens of thousands of pairings of source/destination countries and their relative risk provides a broad understanding of the breadth of threats to global supply chains. These include human rights abuses, security threats and business continuity risks.
The Index's inputs include BSI's proprietary SCREEN Forced Labor Intelligence along with independent trafficking and exploitation data, economic disparity, and countries' geographical proximity information. The data has been verified against the citations made by credible sources to provide a holistic understanding of the probability of these types of abuses, threats and risks as well as real-world documented cases.
Chris McCann, Principal Consultant, Supply Chain Services and Solutions at BSI, said: "There's an increased likelihood of modern slavery and forced labour being found in the fashion and apparel sectors' supply chains. The Index, along with BSI's risk management services and solutions, empowers organizations to focus their efforts on identifying and assessing 'at-risk' suppliers and to manage the risks proactively to safeguard their workforce and protect their own reputation."
For further information about the BSI Trafficking & Supply Chain Slavery Patterns Index, please visit the website.
The January issue of Supply Chain Digital is live!
Follow @SupplyChainD on Twitter.
Supply Chain Digital is also on Facebook.