The new dawn of outsourcing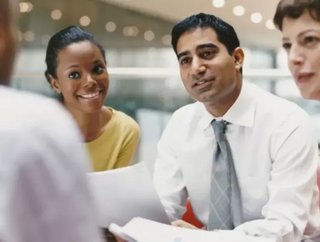 Follow @Ella_Copeland Outsourcing has increased in importance in the last few years, as the economic downturn has created need for further cost cutting...
Outsourcing has increased in importance in the last few years, as the economic downturn has created need for further cost cutting. Despite an increase in popularity however, there is still a level of trepidation when it comes to the outsourcing of key functions, such as procurement.
Ahmed Mazhari, a Senior Vice President at Genpact, a global provider of business process management services, believes that by following the correct advice, companies can outsource key functions, such as procurement, with minimum risk and added benefit, as outsourcing becomes a more trusted and integrated function.
According to Mazhari, the last 12 months have seen a lot more advertisements for Chief Procurement Officers as companies are looking at the opportunities and investing the time in procurement outsourcing.
"Three to five years ago, procurement organisation was more about looking at an idea outsourcing programme, or a processing outsourcing programme, but rarely did they ever focus on their own backyard. We have worked on in the last few years and now there is much more demand," he explained.
The economic crisis has recently seen a demand to do more with less, creating a catalyst encouraging companies to outsource more major components of their business to expert firms, and with this increased demand, many outsourcing functions have now been proven to work.
Whilst enjoying an increased acceptance for some, there is still concern that outsourcing may cause loss of custom, due to a lack of knowledge or experience of the industry. According to Mazhari, there are two main issues which need to be addressed to promote a smooth transition. 
"We could spend a day talking about why outsourcing could not work, but if I could pick two key issues, one is not enough change management and the other is forgetting that often you are procuring a service that involves humans, rather than a maintenance contract for your boiler," he explained.
The key to successful outsourcing is the approach to management and handover, according to Mazhari, who recommends investing time and resources telling both customers and staff why a function is being outsourced, and being honest about the potential positive and negative effect to them. He warns against using a 'big bang approach', where services are handed over too fast, with little warning and explanation from top-level management.
"Anything where you start with very big change there is a fear of losing control, and therefore it is important to start small. With regards to procurement, starting with transactional procurement work, which is where many companies start, is injudicious. To start with we're talking about outsourcing smaller functions, such as supporting buyers to update purchase orders, vendor maintenance, product maintenance, or creating a helpdesk where users can call in if they have queries. Over time you can start to graduate into the next phases, working with customers, and then expand that indirect buying list into a broader bracket."
Businesses often highlight the potential of a 'slippery slope' phenomena when it comes to outsourcing, whereby the capabilities of a business are gradually reduced as they begin to rely on outsourcing more and more. However, with the right management and monitoring strategy this risk is greatly reduced.
The slippery slope happens when you start walking with your eyes closed. You don't know the gradient, what is going to hit you, if you're walking off a cliff. But if you walk down, eyes wide open, if on each step you are reviewing your progress you will exactly know where to draw the line," said Mazhari.
"When you start to do an outsourcing relationship you start to agree on the critical parameters you will review, which is traditionally called KPI, and if the KPI doesn't work you have the responsibility to hit the cost supplier on the knuckles, do a review as to why things are not working out. It moves from looking in the rear view, to looking through the windscreen ahead."
Mazhari hopes to see a future where outsourcing teams will be treated less like a separate entity and more like a resource to be utilised, with businesses utilising outsourcers for individual products and keeping them in the loop with feedback systems. An ideal model should see outsourcers as an extension of a business team or an extension of existing services.
"A strong outsourcing relationship is one where the outsourcer can still provide you with resources and people when you have a need to do special projects or operations. Unfortunately, I think the bane of the industry is that outsourcers don't offer that service and the customer doesn't reach out for that service, almost assuming that this is an arms length relationship," he said.
A developing service, Mazhari sees outsourcing becoming integral to the way many businesses work in the next 20 years, as they become more trusted and the benefits of outsourcing become more apparent. 
The boundaries of outsourcing are being pushed every day as we speak, there is always a new leader, there is always some new innovation pushing customers or suppliers. The change is very gradual because ultimately people buy services on trust. Fundamentally, if you were to put this into a few words, outsourcing customers start for cost reduction, and stay for quality."