Nespresso commits to full carbon neutrality in supply chain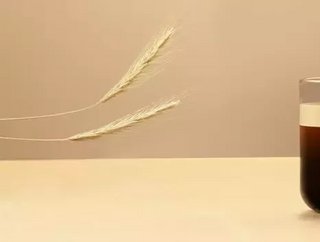 Nespresso has confirmed that every cup of its coffee will be carbon neutral by 2022...
The coffee giants have been carbon neutral across its business operations since 2017 and now commits to achieving full carbon neutrality across its supply chain and product lifecycle. 
Over the past decade, Nespresso has reduced its carbon emissions and compensated the remainder through agroforestry and the news builds on over 10 years of work.
"Climate change is a reality and our future depends on going further and faster on our sustainability commitments," commented Guillaume Le Cunff, CEO of Nespresso. "That is why we are accelerating our commitments to offer our consumers a way to drink a carbon neutral cup of coffee by 2022. A coffee, made from the finest and rarest beans, sustainably sourced. I truly believe that both our business and the coffee industry can be a force for good in the world by tackling this pressing issue."
Having already achieved carbon neutrality in its business operations since 2017, Nespresso's new commitment will tackle emissions that occur in its supply chain and product lifecycle.
The organisation will achieve carbon neutrality through several initiatives: the reduction of carbon emission, the planting of trees in and around coffee farms where Nespresos sources its coffee and through support and investment in high quality offsetting products.
John Perry, managing director at international supply chain and logistics consultancy , commented: "The news that Nespresso has pledged to make every cup of coffee it produces carbon-neutral by 2022 is a fantastic step; the challenges of the past few months do not mean that climate change has become any less of a critical issue for businesses to manage. To create net-zero pledges that achieve major, long-term gains, businesses should ensure their environmental stance is properly reflected by their supplier network, which means partnering with suppliers that share their sustainability values and goals. 
"To this end, businesses should prioritise longer-term and more strategic relationships with their partners, as this will in turn support longer-term thinking and subsequent investment into sustainability initiatives. Establishing and communicating expectations through a supplier code of conduct is a particularly effective way for businesses to involve suppliers in their sustainability efforts. An expert partner can assist with this, helping businesses to carry out a quantified assessment of supply chain resilience and robustness to create a truly sustainable supply chain. By working in close partnership with their suppliers, businesses can drive a cleaner, greener future for the planet while substantially improving their reputation and bottom line."
Image: Nespresso