Microsoft CEO says supply chain platform 'transformative'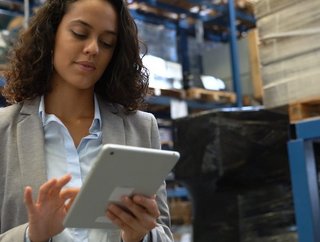 Microsoft says its new Supply Chain Platform It added that the platform will allow its partners to "bring their industry and domain expertise to create integrated solutions".
Microsoft CEO Satya Nadella says on LinkedIn that company's new supply chain platform will ease supply crisis by bringing together data & AI
Microsoft's CEO and other senior executives have followed up the company's new supply chain platform with insightful comments on LinkedIn.
The company recently announced the Microsoft Supply Chain Platform, which helps organisations leverage AI and SaaS applications to a single platform.
As part of the platform, Microsoft also previewed Microsoft Supply Chain Center, designed to work with existing supply chain data and applications.
In the wake of the release, Microsoft Chairman and CEO Satya Nadella posted on LinkedIn: "It's time to transform supply chain operations. That's why we're bringing together data, AI, and collaboration – to tackle customers' most urgent supply chain issues."
Meanwhile, Business Apps & Platform VP Charles Lamanna posted: "Microsoft Supply Chain Platform will help organisations maximise their existing supply chain investments with an open approach. Built on the Microsoft cloud, it's designed to meet evolving supply chain needs and help you do more, with less."
Lamanna also said of Supply Chain Center that it's a "command centre" for practitioners to harmonise data from existing supply chain systems, such as Dynamics 365, as well as other ERP providers, such as SAP and Oracle.
"This harmonised data will unlock visibility across the supply chain and drive intelligent action back into systems of execution," he added.
The Microsoft Supply Chain Platform provides building blocks across Microsoft Azure, Dynamics 365, Microsoft Teams and the Power Platform, for customers to adopt capabilities that address their specific supply chain needs.
Upon release, the company said its partner ecosystem "will continue to play a critical role in enabling customer supply chain resiliency and agility".
MS supply chain platform has strong ecosystem
It added that the platform will allow partners to "bring their industry and domain expertise to create integrated solutions".
Microsoft's partner ecosystem includes advisors and implementers such as Accenture, Avanade, EY, KPMG, PwC and TCS.
And to help customers find the best solution for their supply chain needs, the platform also connects to solutions including those from BlueYonder, Cosmo Tech and Experlogix.
The Supply Chain Center includes pre-built modules that address supply chain disruptions across supply and order fulfilment.
Its supply and demand insights module uses advanced Azure AI models to predict upstream supply constraints and shortages through supply intelligence.
Its order management module, meanwhile, orchestrates and automates fulfilment with a rules-based system using real-time omnichannel inventory data, AI and machine learning.
Customers can also mitigate supply constraints by collaborating with external suppliers in real time, to secure new supply sources, troubleshoot transportation issues and communicate up and downstream impacts based on changes.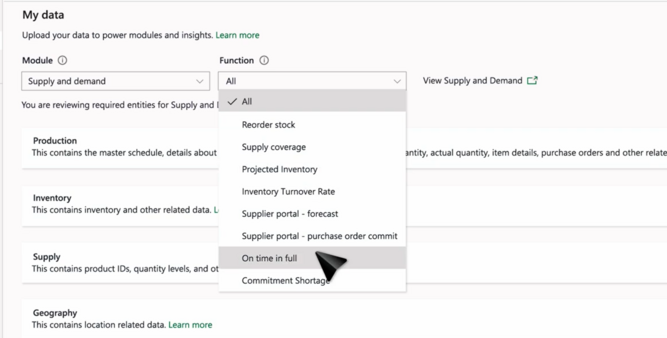 A SCREENGRAB FROM MICROSOFT'S NEW SUPPLY CHAIN PLATFORM