McKinsey: mitigating risk in the supply chain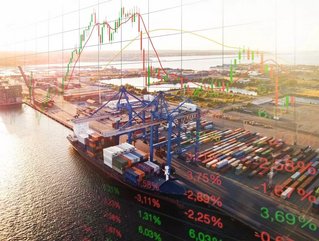 Supply Chain Digital explores McKinsey's report "Risk, resilience and rebalancing in global value chains...
Over the past few decades, value chains have increased in length and complexity as companies expanded worldwide in pursuit of margin improvements. Since 2000, the value of intermediate goods traded globally has tripled to over $10trn annually. Businesses that successfully introduced a lean, global model of manufacturing achieved improvements in indicators such as inventory levels, on-time-in-full deliveries, and shorter lead times.
However, these operating model choices sometimes mean unintended consequences if they were not calibrated to risk exposure. Intricate production networks were designed for efficiency, cost and proximity to markets but aren't necessarily for transparency or resilience. But, now they are running in a world where disruptions are regular occurrences. Averaging across industries, organisations can expect supply chain disruptions to last a month or longer to happen every 3.7 years, with the most severe events likely to have a significant financial impact.
The technology of today is challenging old assumptions that resilience can only be acquired at the cost of efficiency. But, the latest advances provide new solutions for running scenarios, monitoring many layers of supplier networks, scaling response times and transforming the economics of production.
The risk facing any particular industry value chain reflects its level of exposure to different types of shocks, and highlights the vulnerabilities of a particular company or in the value chain generally. Research from the McKinsey Global Institute explores the rebalancing act facing many companies in goods-producing value chains as they seek to understand the risk, not ongoing business challenges but profound shocks such as financial crises, terrorism, extreme weather and pandemics such as COVID-19.
COVID-19 has presented the biggest and broadest value chain shock in recent memory. However, it is just one in a number of disruptions. In 2011, Japan was hit by a major earthquake and tsunami that shut down factories that produce electronic components for cars and halted assembly lines globally. While just a few months later, flooding saw factories in Thailand underwater and in 2017, the Category 4 storm - Hurricane Harvey - smashed into Texas and Louisiana. This disrupted some of the United States' largest oil refineries and petrochemical plants and meant shortages for key plastics in a range of industries. These shocks highlight the areas of vulnerability within broader value chains and specific companies. An organisation's supply chain operations can be a source of vulnerability or resilience, depending on its effectiveness in monitoring risk, implementing mitigation strategies and establishing business continuity plans. 
Interested in reading more? Check out McKinsey's full report