Local tech 'key to solving food supply chain problems'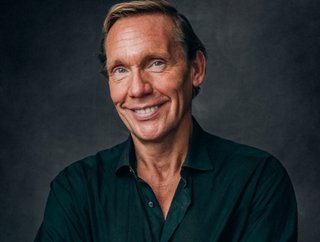 Justin Floyd, CEO of open commerce platform RedCloud Technology, says technology allows local parties to come together and solve local food shortages – a win-win for consumers, retailers, and suppliers.
Justin Floyd, CEO of open commerce platform RedCloud Technology, on why local supply chain visibility is vital for addressing food shortages & gluts
​​​​​​​Global patterns of food production and trade are seeing once-in-a-generation disruption.
Fertiliser shortages have limited agricultural output, while labour unrest, geopolitical tensions and logistical difficulties have disrupted supply. Consequently, retailers are increasingly unable to meet demand for even the most basic goods. Urgent solutions are needed to prevent this crisis from escalating.
The problems affecting global food distribution are manifest – from Lagos to Lima. Even in Western economies, supermarkets have been forced to cut specific lines, stocking around 10% fewer products than pre-pandemic.
Inevitably, these food shortages diminish consumer choice and push up prices at a time when inflationary pressures are already acute. But if it's an irritation for wealthy consumers, it's a disaster for lower income consumers. Global goods price inflation was running at 3.4% even before the current crisis and has continued to soar.
The IMF reports that staple food prices in sub-Saharan Africa surged by an average of 23.9% in 2020-22, the most since the 2008 global financial crisis. In Nigeria, cassava and maize prices have more than doubled, reflecting higher production costs and transport constraints.
Food makes up around half of household expenditure in low-income countries such as India or Pakistan. Almost half of humanity lives on less than $5.50 a day.
There is no slack in budgets to absorb significant price rises created by food scarcity. Without creative intervention from policymakers and private enterprises alike, there is a genuine danger that billions of consumers in emerging economies will be priced out of the market.
Accelerating towards a global food crisis
Consumers across emerging markets are already seeing their incomes squeezed. Since the start of this year, inflation rates have soared. While Turkey and Argentina – with annual inflation of 80% and 78.5% respectively – are particularly drastic cases, they're far from the only countries feeling the pressure. Brazil and Hungary, for example, are seeing consumer price index (CPI) readings in double digits.
On the ground, the strain is starting to show. The number of people in food crisis has reached over 200m, with food insecurity rising across the globe. The United Nations estimates that around one in three people across the world do not have access to adequate food. Even the United States has found it necessary to roll out a plan to fight hunger.
The global economic crisis likely to worsen this problem in the short term. Protectionism from nervous governments could well exacerbate the supply difficulties.
As countries have experienced stress in their food chains, export bans are already being put in place. The World Bank reports that as of September 15, 2022, 21 countries have implemented food export bans, and a further six have implemented export-limiting measures.
The implications of these potential food shortages cannot be underestimated.
Beata Javorcic, chief economist at the European Bank for Reconstruction and Development, warned of an emergency situation in North African countries due to high food prices. The precedent of the Arab Spring, where food inflation was a contributory factor, is uncomfortable, to say the least.
The need to diversify food supply
Not being able to get products to customers isn't good for food suppliers either. In the past 12 months, FMCG brands have lost $1.8 trillion in sales because their inventory didn't make it onto merchants' shelves in the first place. Further, these fast-growing markets are vital for suppliers' long-term growth.
By 2023, they will grow at almost triple the rate of developed economies.
The problem is even more acute for new food manufacturers and 'challenger' brands. This is a moment when people need cheaper alternatives. It could be the perfect chance to diversify our food supply and build market share and loyalty.
However, without the right distribution chains in place, these nascent brands can't fulfil that demand, leaving consumers reliant on the old guard – those FMCG giants with the clout and deep pockets to get their products to market, however inefficiently.
Lead with local food supply chain solutions
The IMF has already proposed a series of government-led solutions to the crisis: "A mix of fiscal, monetary, and structural reforms could help lower food inflation. For example, improving public financial management could help free up resources for investment in well-targeted social assistance programs or in climate-resilient infrastructure. This could help stabilise prices."
It could. But there are other, more practical, more immediate and more realistic options. Using technology to unify fragmented local marketplaces and provide all-important on-the-ground connectivity would go a long way to preventing supply challenges, diversifying product range and availability, and lowering costs for consumers.
What does this look like in practice? To give one example, in 2021 retailers in Johannesburg were experiencing persistent shortages of various popular consumer products, and were losing revenue as a result.
Their longstanding distributors had no solution to these shortages, due to their own supply issues, nor did retailers have any alternative trading relationships established further afield.
We identified local suppliers in Cape Town who were willing and ready to supply to Johannesburg. Indeed they would have helped Johannesburg merchants long before that time, had they been aware of the unmet market need.
It is an example of technology allowing two parties to come together and solve a local food shortage – a win-win for consumers, retailers, and suppliers.
Open commerce key to food supply chains
Such problems are more common than you think. due to the opacity of local distribution chains and the absence of hard data governing distribution decisions.
Too much food distribution is based on guesswork. Most distributors – and the food producers they serve – lack clarity and insight about where to ship their products, where demand is greatest, where untapped opportunities can be exploited, or where markets are over-saturated.

Bringing openness and transparency to these marketplaces – and the supply chains that serve them – can have a profound effect on local commerce, helping retailers and merchants forge new distribution relationships, serve their customers better and reduce supply chain costs, in the process helping to curb food price inflation.
Much more is needed to cure global hunger in a stroke, but the drive towards locally connected, digitised and open commerce is vital to resolve near- and longer-term food shortages for many countries.