Largest software companies: JDA Software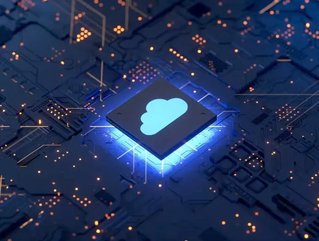 With the tech sector estimated to have over 100,000 software companies, we look at why big brands continue to use JDA for digital supply chain solutions...
With the tech sector estimated to have over 100,000 software companies, we look at why big brands continue to use JDA for digital supply chain solutions. 
Founded in 1901, Walgreens is one of the largest drugstore chains in the US. To date, Walgreens has utilised JDA Software solutions for category management and transportation management. 
In 2015, Walgreens leveraged JDA's category management solutions to deliver a more consumer-centric experience in-store as well as improving accuracy and efficiency. As a result of implementing JDA solutions, Walgreens was able to support a significant increase in planograms and remodeled its stores to be more relevant for customers. "The solution makes it easier to go through different versions and iterations of the planograms, because we don't have a one-size-fits-all merchandising model," said Louis Dorado, former director of space management and visual merchandising at Walgreens. 
Two years later in 2017, Walgreens turned to JDA again to leverage its transportation management to  achieve cost and service excellence. "JDA Transportation Management helps us make flexible, intelligent decisions — and that's absolutely essential to keeping our customer promises," said Sean Barbour, Senior Director of Supply Chain for Walgreens.
CEO: Stefano Pessina
Headquarters: Deerfield, Illinois, United States
Revenue: US$127bn
SEE ALSO:
Founded in 1863, Michelin is a french tyre manufacturer, distributor and seller. In 2018, Michelin utilised JDA Software solutions for sales and operations planning  in order to improve its supply chain decisions and cross functional alignment. 
"We believe the Sharp S&OP project, supported by JDA S&OP, will significantly increase visibility into future risks and constraints, thanks to scenarios shared across the organisation. Eventually, Sharp S&OP will help us drive better performance in the future." said Pascal Zammit Senior Vice President, Global Supply Chain Michelin
CEO: Florent Menegaux
Headquarters: Clermont-Ferrand, France
Revenue: US26bn 

JDA Software at a glance:
Founded in 1985, JDA software has over 30 years of experience in providing its clients within the manufacturing, retail, hospitality, entertainment, travel distribution and logistics industries a multitude of digital supply chain and merchandising solutions. 
CEO: Girish Rishi
No. of associates: 5,000 (worldwide)
No. of patents: 450+ (granted and pending)
No. of customers: 4,000+ (worldwide)
No. of data scientists: 100+ 
Headquarters: Scottsdale, Arizona, USA
Global Centers of Excellence: Monterrey, Mexico; Bangalore, India; Hyderabad, India; and Warsaw, Poland.
Did you know? JDA Software was No.3 in Supply Chain Digital's October edition for Top 10 software companies.
For more information on all topics for Procurement, Supply Chain & Logistics - please take a look at the latest edition of Supply Chain Digital magazine.