Kurt Geiger chooses Manhattan Omni-Channel solutions to embrace the future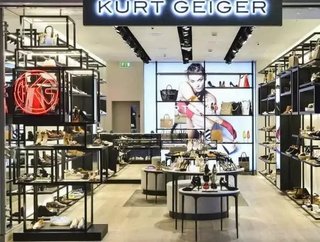 Iconic global fashion brand Kurt Geiger will transform its global retailing capabilities and support the companys growth objectives into the future. Ma...
Iconic global fashion brand Kurt Geiger will transform its global retailing capabilities and support the company's growth objectives into the future.
Manhattan Associates, Inc.'s Omni-Channel Solutions has been selected by the brand to improve its service offering across all channels and deliver a more fulfilling customer experience.
The Manhattan Omni-Channel platform, including its Enterprise Order Management and Warehouse Management solutions, will provide Kurt Geiger with powerful order orchestration and execution capabilities and give customers greater control of when, where and how they receive goods.
Henri Seroux, Senior Vice Prresident, EMEA at Manhattan Associates, commented: "Customer expectations for "anytime, anywhere" order fulfilment are rising sharply.
Forward-thinking retailers like Kurt Geiger choose Manhattan because of our continuous investment in innovation that keeps them ahead of their competition in this rapidly changing market. We look forward to working alongside the Kurt Geiger team on its omni-channel development programme."
The technology will accelerate goods flows and cut delivery lead-times for customers at the same time as allowing Kurt Geiger to fulfil orders via the most optimal route to balance service and profitability goals.
Giuseppe Guillot, Logistics & Systems Infrastructure Director at Kurt Geiger, said: "Manhattan's vision for future omni-channel commerce enablement and its expertise in fashion retailing made this an easy decision for us. As we advance our omni-channel expertise, our store staff and call centre agents will gain the powerful capability to view and service customer orders across all selling channels.
They will be able to quickly search using any piece of customer or order information, service customers across all touch points and fulfil orders with inventory from any channel—delivering an outstanding customer experience and earning brand loyalty. Manhattan's solutions will become the driving force behind our omni-channel operation and will promote conversions across every point of commerce and enhance customer lifetime value."
The March 2017 issue of Mining Global is live!
Follow @MiningGlobal
Get in touch with our editor Dale Benton at [email protected]