Komatsu: increasing supply chain efficiency through a digital transformation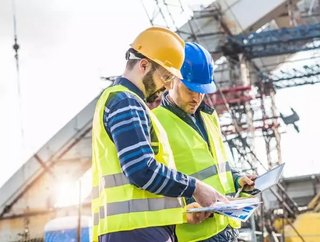 Komatsu, the leading construction equipment manufacturer, has transformed the way it conducts business through the introduction of new technology. Trad...
Komatsu, the leading construction equipment manufacturer, has transformed the way it conducts business through the introduction of new technology.
Traditionally renowned for its unique and unrivaled products, Komatsu had outdated processes and urgently required a system to help speed up its orders. This led to the company partnering with SAP two years ago, in a collaboration which saw the software giant create Komatsu a tailored system called K-View — an automated portal that streamlines processes and provides real-time visibility into inventory and order status. Through this system, it allowed the time it takes Komatsu's orders to be completed within 30 seconds in a move that significantly enhanced efficiency and customer service.
Daphyne Woodard, Manager of the Order & Distribution (O&D) Continued Improvement of Komatsu America Corp, speaks to Supply Chain Digital about the process behind the firm's implementation of K-View and how operations have become more straightforward.
How does Komatsu differentiate itself from its peers and reinforce its competitive advantage?
The "Komatsu Way" stands for safety, law, quality, delivery and cost. Paramount to our mission is the safety of our employees, which also includes their families. It's also important to us that we ensure compliance comes before anything else that we do. The "Komatsu Way" drives our corporate governance and manufacturing competitiveness across our network of distributors.
In what ways does your new SAP-built solution K-View help increase supply chain efficiency?
The K-View portal has increased our supply chain efficiency in multiple ways. The automated portal streamlines our processes and also provides real-time visibility into our inventory and order status. Most importantly, K-View has cut the amount of time it takes to create orders from hours to 30 seconds, improving productivity and customer service. 
How does increased efficiency improve Komatsu's relationships with its clients and partners?
The K-View portal enables us to be better partners to our dealers by making it easier for them to conduct business with us. It has decreased the time they have to invest in non-value-added tasks, like reviewing our catalogue and submitting orders, so they can serve their customers more quickly. Additionally, because the system is mobile ready and provides updates in real-time, our dealers are able to provide their customers with timely updates.
Currently 2,000 external and internal team members use K-View. Dealer feedback to the portal has been so positive that we've already introduced it across our supply chain teams.
In terms of Komatsu's relationship with SAP, why was it chosen as part of your digital transformation?
SAP has been part of Komatsu's core applications for many years. Since it was already our trusted partner, we reached out when the opportunity arose to expand our digital transformation.
Is K-View just the first step in an extended transformation? What other technological innovations do you plan on implementing in your manufacturing, supply chain and logistics processes? 
The current deployment of K-View is our first step in an extended transformation. We initially wanted to develop a portal that supported our distributors and end-customers. After its launch, we realised how beneficial the portal was for our business, so we expanded it to our departments and entire supply chain.
We plan to grow this digital transformation and begin launching the portal throughout Komatsu America's network globally. Additionally, Komatsu Limited has noticed the positive impact the portal has had on our business. As such, it has been enquiring about how they could potentially integrate K-View into its supply chain.
Our team will continue to grow and evolve the technology we utilise in North America and throughout our global network.
How do you manage the cultural shift and potential workforce disruption that accompanies technological adoption?
We ensured we communicated early and often, in order to put our teams at ease. Before we developed the portal, we first engaged five distributors and made them a part of the testing process. Additionally, we continuously shared updates about the digital transformation across our network so that other distributors would not be surprised when we launched K-View.
Through this constant communication, our dealers' mindsets changed. Everyone became excited about the system and wanted access to it quicker than anticipated. When the portal went live in October 2017, our goal was to have all our distributors on K-View by March 2018. However, because everyone was aware of the benefits of the portal, they wanted to be able to use it right away. As such, all of our distributors were added to K-View within three months.
How do you continue to ensure that safety is a top priority?
At the core of Komatsu's ethos is our continuous improvement cycle: PDCA — Plan, Do, Check and Act. We develop a plan, execute it, continually check on its effectiveness and act on feedback from our employees. If we need to make a change, we will do so and start the PDCA cycle anew.
What are your plans over the next year or so? What's the next top priority for Komatsu?
For the next six to 18 months, we will continue to deploy K-View across our network. We are currently testing phase four and deploying it in October. This phase entails integrating three different systems that our floor plan machines management teams utilise into our streamlined system. In November, we will kick-off phase five: integrating our forklift business line into the portal. Once this line is part of the system in April 2020, all of our North America business will be a part of K-View.
Starting in August 2020, we will integrate our four U.S. stockyards to K-View as part of phase six. Once we are live in November 2020, this will enable distributors to pick up machines faster, which ultimately helps their customers. Furthermore, we will launch four additional phases from 2020 – 2022. This thorough digital transformation is part of our continued commitment to our customers and employees to maximise our corporate value through quality and reliability.