Kinaxis: Supply Chain Planning Management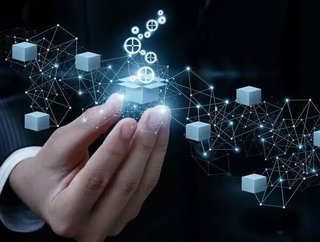 Headquartered in Canada, Kinaxis is a supply chain management and sales and operations (S&OP) planning firm. Kinaxis serves several different indus...
Headquartered in Canada, Kinaxis is a supply chain management and sales and operations (S&OP) planning firm.
Kinaxis serves several different industries such as: aerospace and defence, high-tech and electronics, automotive, industrial, consumer products and life sciences. The company offers functionality with cross-industry supply chain innovation and transforms the way companies operate their supply chains.
Through its configurable supply chain planning and S&OP cloud-based solutions, Kinaxis offers:
A supply chain planning technology and technique gap in the marketplace.

Enables customers to decrease risk, reduce costs and make decisions 100x faster.

Can deliver ROI in considerable less time than other enterprise software systems.
Kinaxis' solutions
Using a single planning platform, Kinaxis streamlines processes, breaks down silos and allows for supply chain planning across all areas of the supply chain. 
Kinaxis brings people, processes and data into alignment. Its concurrent planning technique takes customers beyond the disconnected cascaded processes of the past to manage today's supply chain effectively. 
SEE ALSO:
Kinaxis provides:
Sales and Operations Planning - Evaluate options and trade-offs, collaborate on and demonstrate a S&OP plan that is linked with corporate financial goals.
Demand planning - Create an insightful consensus demand plan which combines historical statistical forecast with a range of forecast streams with input from all stakeholders.
Inventory planning - Work out optimal inventory strategies and policies that support required customer service levels across all areas of the supply chain.
Supply planning - Align supply plans with demands at all levels including distribution and suppliers. Determine gaps and work with other functional areas to avoid excess and other shortage conditions.
Capacity planning - Model constraints and fine-tune capacity throughout the supply chain with visibility and flexibility to respond to conditions on an ongoing basis.
Machine learning - Close the gap between expected and real-world supply chain performance. Get alerts on high-impact exceptions.
Kinaxis offers RapidRepsonse - the world's only concurrent planning platform. The platform allows complexity to be easily managed, silos to be decreased and disconnected processes to be taken away. Kinaxis' cloud-based platform is purpose-built for planning using patented in-memory database technology that isn't available anywhere else. RapidResponse can be used to run on one of several supply chain planning applications and associated core planning algorithms. 
What makes Kinaxis' technology stand out?
Synchronisation 

Smart collaboration

Augmented intelligence

Practical innovation

What-next scenarios

Planning and execution alignment

Personalised experience

Flexible maturity and scalability
For more information on Kinaxis, click here!
For more information on procurement, supply chain and logistics topics - please take a look at the latest edition of Supply Chain Digital magazine.