Keeping track of the food journey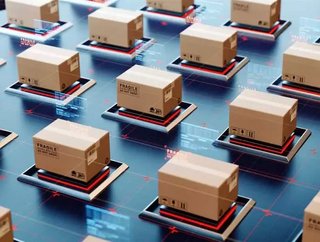 A complex and sophisticated global food supply chain is needed to deliver the variety of foods consumers have come to expect on supermarket shelves. The...
A complex and sophisticated global food supply chain is needed to deliver the variety of foods consumers have come to expect on supermarket shelves. The challenges of the subsequent supplier management and risk minimisation are huge. Alicia Dimas, Content Executive at the Chartered Quality Institute (CQI) explores industry best-practice and what needs to happen when something goes wrong in the supply chain.
The food supply-chain is not always front-and-centre of a consumers' mind, however, if things go wrong then its important to know the details of the intricate supply journey. Food scares make front page news around the world, from the E. coli O157:H7 outbreak from romaine lettuce in the US in April 2018, to the so-called 'horsemeat scandal' that swept across Europe in 2013. Situations such as these cause serious reputational damage to businesses and erode consumer trust in the food supply system. With many food regulation and assurance schemes already on offer, what more can be done to ensure future crises are avoided?
The roots of the problem
The difficulty in keeping track of products in a complex food chain is highlighted repeatedly in several notable cases. A central issue in the spread of the E. coli outbreak in 2018 was the traceability of the lettuce which had been contaminated through irrigation systems. Finding the root of the problem was challenging because much of the contaminated finished lettuce products contained romaine sourced from multiple sources. Additionally, most records collected during the investigation were handwritten.
This poses a serious challenge for traceability efforts; businesses are urged to explore modern approaches to standardised record-keeping and the use of labels on product packaging to improve traceability. Alarmingly, 90% of all global food companies are SMEs, and most do not follow international standards. The vast majority use paper-based forms to run their quality systems.
The role of regulation
Risk and supplier management have moved up the agenda in recent years. For example, Clause 8.4 of ISO 9001:2015 focuses on control of externally provided processes, products and services. It requires an organisation to address all forms of external provision. The latest 31000:2018 risk management standard focuses on the basis that "yesterday's risk management practices are no longer adequate to deal with today's threats and they need to evolve".
The UK's Food Standards Agency (FSA), in its 2017 Regulating Our Future document, said that new players that have entered the global food and safety landscape have "…reduced risks, created different risks, increased risks. But the current regulatory approach doesn't allow us easily to focus our effort on changing risks". The concern is not about a lack of regulation, but that regulation is not getting to the right places.
Sharing is caring
Elements of all food audits cover food safety, food standards and brand integrity, these basics should be openly shared, while standards relating to individual brand integrity, such as product requirements can remain competitive matters. This would mean we can all assess the risks inherent in any food system.
There is currently no uniform regulatory system in the food industry. For instance, the British Retail Consortium (BRC) standards are the dominant scheme in the UK, while other schemes include Safe Quality Food (SQF) and the International Featured Standard (IFS). These schemes are being benchmarked by the industry self-appointed Global Food Safety Initiative (GFSI) – an umbrella body backed by seven major international retailers, including Tesco. While GFSI is building momentum, many food assurance schemes such as the International Organisation for Standardisation (ISO) remain outside of the regulatory body.
Audit and new technologies
Independent third-party audit can help eliminate the need for individual customer audits, reducing the audit burden and allowing organisations to refocus on monitoring and continuous systems improvements.
The third-party audit of the future will be more user-friendly and forensic. For instance, Google-style 'audit glasses', 'audit-bots', and drones which can observe farming and food quality operations remotely, will be used. Potentially the most game-changing technology in this area is blockchain. Blockchain allows multiple stakeholders to securely share access to the same information, through a distributed ledger using independent computers to record and share transactions in their electronic ledgers.
Digital Ledger Technology (DLT) will transform the way data is handled and how companies share food safety and quality information in the very near future. This technology has the power and potential to revolutionise food safety and quality – provided that data is clean and validated.
Building trust
Even with technology taking quality control to new levels, relationships will remain key to managing and maintaining a successful supply chain. A close working relationship and trust, is critical to attaining exceptional quality performance within any supply chain. Nurturing long-term supplier relationships is fundamental to business success.
A robust approach to risk management and a willingness to adapt may be required, but these are already focus areas in quality assurance and supplier management. The food supply chain has weathered plenty of storms in the past and will, no doubt, face more in the future.
The whole point of assurance and quality standards is, after all, to create an industry which can deal with whatever is thrown at it.
By Alicia Dimas, Content Executive at the Chartered Quality Institute (CQI).