Keeping it chilled – the power of the cold chain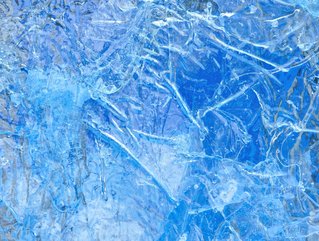 ABB's Global Marketing & Portfolio Manager Tatjana Milenovic speaks to FDF World about how the industrial digitisation giant is pioneering an...
ABB's Global Marketing & Portfolio Manager Tatjana Milenovic speaks to FDF World about how the industrial digitisation giant is pioneering an unbroken cold chain from power supply and storage and through to logistics
Whether it's picking, packing, palletising or shipping, ABB delivers solutions across utilities and infrastructure that impact the entire spectrum of food and beverage industry operations.
"Our experience at delivering reliable cold chain technology for the medical sector is something we can offer to food and beverage companies," confirms ABB's Global Marketing & Portfolio Manager Tatjana Milenovic who notes that growing fresh food in a commercial greenhouse is like operating a clean room in the pharma industry.
"The implementation of our expertise in fleet management and the automisation of equipment management across the whole value chain from agriculture, to ingredients processing, and the journey from manufacturing to retail warehouses, we work with manufacturing facilities and plants that need optimised cold storage either for raw materials, intermediate goods or the final product. We look at the quality of power intake because even a small fluctuation in voltage, such as a three-millisecond surge, can cause a few hours of down time, which in cold storage equates to escalating costs."
SEE ALSO:
With many components in the cold chain, ABB offers a key service by providing the most efficient motors allied to the automation of controls across the whole operation of the cold chain with sensors to monitor temperature and humidity. "With our ABB Ability Connected Services we monitor everything from low voltage switch gears and transformers to the smallest valves, drives and motor components in the cold storage system," explains Milenovic. "This is vital because you don't want to perform maintenance on a specific timescale or in a reactive way, but through predictive maintenance tools so you can act before the fault occurs and protect the cold chain. Our monitoring of all components can save our customers up to 40% of their energy consumption which impacts favourably on cost."
ABB's cold storage solutions also extend to supporting the construction of food and beverage plants with a bespoke cooling tower package. "ABB's direct drive motor cooling tower solution removes the cost, maintenance and worry associated with traditional gearbox or belted solutions," says Milenovic. "The fan couples directly to the motor and is controlled by an AC drive to provide optimal speed and cooling tower performance that runs quieter with reduced energy consumption that can offer savings of up to 20%."
Sub-zero conditions
ABB also offers a range of robotics solutions for logistics warehouses where workers cannot safely carry out ongoing tasks in a sub-zero cold storage environment. "It's not sustainable so having our robots picking and packing meat, for example, allows the continuous 24/7 flow of the cold chain," recommends Milenovic. "For these companies with high inventory levels in cold storage, this is typically one of the biggest cost levers. Being able to fully integrate the value chain, from raw material intake through to manufacturing, with a connected business and shop floor allowing you to monitor the production of every batch, allows businesses to optimise inventory levels. We've seen this with clients like Swedish OEM Octofrost, a manufacturer of processing equipment for frozen food processors. At the end of the process, OctoFrost's customers required a tool to calculate the amount of frozen end product produced and what frozen raw materials had been consumed. This helped to reduce costs."
Milenovic cites a passion for innovation in automation at ABB, which last year saw it acquire factory automation specialist DNR, further widening the horizon for its digital solutions. Successful implementation of ABB's robotic strategies has included the introduction of the YuMi robot to help Finnish company Orkla Confectionery be more efficient in production of its Panda brand.
Storage and distribution
At the Guldfågeln chicken processing plant in Sweden, more than 86,000 chickens arrive each day from neighbouring farms to be transformed into the company's various product lines. "We have tough competition from imported chicken," explains Production Manager Tobias Abrahamsson. "If consumers think only of their wallets they will choose imported chicken." Guldfågeln bought its first robot in 2011 after a tender was awarded to ABB's Value Provider Evomatic. Robots now handle the palletisation of cardboard boxes in a cold storage facility with high humidity.  
In the open food environment, ABB ensures food safety and protection from contamination with its aluminium motors, stainless steel valves, measurement devices and motors. It's why the company won a contract, through its Thailand-based channel partner SSB Siam Co. Ltd, to supply motors to Cargill Meats to help run its poultry processing facility in Nakhon Ratchasima province. An agribusiness and food giant, Cargill is currently expanding its poultry processing facility where the stainless steel washdown motors from ABB will ensure efficient and reliable operations, helping meet the high quality and safety standards required and the increasing demand for chicken products.
One of Cargill's focus areas for the facility was to install more efficient equipment and expand the facility's cold storage capabilities. "With ABB's food-safe design of electric motors for cold storage, the stainless steel washdown motors proves suitable for use in the food industry, or in any other applications where motors are commonly exposed to moisture, humidity and specific chemicals that cause corrosion," maintains Milenovic, highlighting that flexibility and durability are enhanced allied to reduced operating expenses and increased uptime.
"Food safety is the starting point, so when it comes to hygiene in the food manufacturing process, and especially for poultry, an unbroken cold chain is a must. We are proud to play a part in Cargill's uncompromising approach to food quality and safety by delivering reliable and energy efficient technologies," says Thachapong Chimklai, ABB's Sales Manager for Thailand.
With the food and beverage industry growing 45% annually on a global level, cold storage is a growing sub-segment that is being enhanced by digital disruption. "In recent years, digitalisation and automation have come to the fore, which is interesting as food and beverage has been lagging behind other industries, but the focus on reducing cost has made it more receptive to transformation," believes Milenovic.
"Companies are coming to us to share their concerns and plans to expand their IT infrastructure to support their cold storage vision. We carry out what we call a holistic plant assessment, looking at everything from utilities to cold storage. Together with the customer we start with the low hanging fruit for savings and look to the future with monitoring solutions with our digital expert group, which includes manufacturers, to look at common challenges and co-develop prototype solutions. We also work with OEMs and machine builders on utilities to support cold storage, with many MOUs in place on projects like these."
She concludes: "Our customers want to know what the factory of the future will look like so with our digital maturity assessment we can generate a roadmap to deliver results in months, not years."