Ivalua: how procurement can drive long term sustainability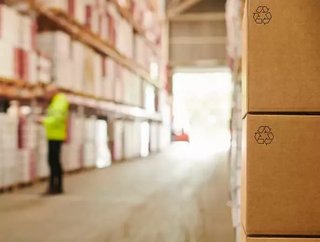 Alex Saric, smart procurement expert, Ivalua discusses the ways in which porcurement can drive long term sustainability. Over the last 12 months, susta...
Alex Saric, smart procurement expert, Ivalua discusses the ways in which porcurement can drive long term sustainability.
Over the last 12 months, sustainability has become a top priority for many businesses, as environmental activism has taken over the world stage and governments treat the subject as a priority. Consumers across the world are already voting with their wallets, resulting in a 50% rise in the sale of sustainability-marketed goods over the last five years.
As such, businesses need to be taking every step they can to reduce their impact on the environment, for the benefit of our planet as well as their brand. If companies don't start making changes soon, they risk losing out on market share to greener competitors, damaging their reputations and even exposing profits to increased taxation, as non-recyclable plastics and other unsustainable goods become more expensive. However, with so many factors affecting a company's impact on the planet, making changes to improve corporate sustainability can be complicated and – if implemented poorly – could come at a high cost to the business.
Companies need to take measures to become greener, but they also need to find cost-effective ways to tackle issues like emissions, plastic usage and the use of fossil fuels. Procurement teams have a significant role to play here and should be closely advising business leaders to ensure that environmental action is effective, while also managing the financial impact on the business.
Companies need to drive sustainability beyond their company walls
Many companies have made a good start on green initiatives, taking stock of their practices and making sure they are gathering environmental impact data including how much plastic is used and emission released. Using this data, businesses can look at tangible ways to make positive changes without a major impact on their bottom line. Companies such as Sainsbury's are leading the way here, with the supermarket pledging to lower emissions and cut plastic usage in half by 2030.
However, the environmental impact of a company reaches far beyond its own operations. If companies want environmental changes to make a real impact, they need to be taking responsibility for their suppliers too. The supply chain is where the greatest potential to transform the world lies. It's vital businesses build environmentally conscious supply chains and ensure high standards are being applied throughout. Right now, this isn't happening at scale. According to the European commission, only one in three businesses in the European Union are currently undertaking due diligence on human rights and environmental impacts across their supply chains.
Collaboration with suppliers is key to cost-effective sustainability
In order to assess the overall impact a company has on the environment, it's important to gain visibility into the sustainability practices of its suppliers. By bringing together data from multiple sources across the supply chain, companies can collect and analyse data directly from suppliers, third parties and sustainability rating services like EcoVadis to generate a complete picture of their environmental impact. This data will act as a strong foundation to assess sustainability, but companies need to drive change when they spot areas that are falling short as well.
All too often, supplier sustainability has been treated as a "tick box exercise", with suppliers filling out forms or simply following the minimum requirements. Armed with this visibility and data, companies can create sustainability requirements based on end goals, allowing existing suppliers the scope to meet these conditions. By creating a dialogue with suppliers, companies will be able to identify new opportunities for innovation that can help drive green initiatives and processes throughout the supply chain, benefitting both parties.
SEE ALSO:
For example, Marks & Spencer recently worked with produce suppliers to decrease their water wastage, which is saving on a critical natural resource and helping to reduce the risk of low food yields. Ultimately, this will help bring down costs, and guarantee a stable supply of goods for M&S in the long term.
Make green practices a differentiator for suppliers
Once companies have this visibility, they can then set about making sustainability a compulsory part of their culture and across their supply chain. By insisting on high environmental standards, companies can demonstrate the importance of sustainability in the purchasing process, and even encourage suppliers to make changes in their business in order to stay competitive.
This will transform the way sustainability is viewed, causing suppliers to stop seeing eco-friendly practices as a necessary inconvenience, instead presenting them as a crucial differentiator that might just win suppliers the contract. Eventually, suppliers will recognise the value this will add for potential buyers and improve their practices accordingly, with the effects going beyond any single company, in turn minimising the environmental impact across the entire supply chain.
Procurement can lead on eco-friendly action
As companies work on scoping out their own CSR initiatives around sustainability, procurement can be the vital ally needed to drive environmental change within the business and empower suppliers to do the same.
If businesses wish to manage sustainability in an affordable, collaborative and long-term manner, the ability to gain a complete picture of a company's environmental impact, including its suppliers, is a critical step. By gathering environmental certifications and other information directly from suppliers, smart procurement platforms can help companies to manage suppliers effectively and work alongside them to promote green practices. Platforms that enable effective collaboration, on new product design, improvement plans and other projects, help scale collaboration across more products and suppliers.
Collaboration across the supply chain can make a real difference, giving companies the chance to surpass customer expectations and turn green practices into a competitive advantage. However, if companies don't act now, they could find themselves left behind by greener competitors, hit by higher taxation or boycotted by customers altogether as environmentalism becomes a key factor behind buying decisions.
For more information on procurement, supply chain and logistics topics - please take a look at the latest edition of Supply Chain Digital magazine.