Interview: Rating supply chain's leading companies with AT Kearney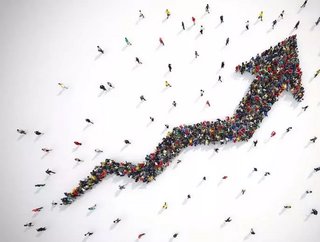 AT Kearney's recent Kearney 'Mobilising for Supply Chain Excellence' report found less than one in ten companies could be considered supply chain...
AT Kearney's recent Kearney 'Mobilising for Supply Chain Excellence' report found less than one in ten companies could be considered supply chain leaders, with many more toiling away for little or no return. 
Supply chain leaders and executives that are failing to excel in the area of external spending – which typically makes up 30% of revenues for service companies and half of revenues for manufacturing firms – could be driving their firms into the clutches of its completion or even onto the business scrapheap.
That's the verdict from a recent study by AT Kearney 'Mobilising for Supply Chain Excellence' found that just 7% of companies can be considered to "demonstrate excellent supply chain capabilities", delivering around $13 for every $1 spent on supply chain management assets.
At the other end of the scale, more than a quarter (27%) of firms are barely covering their costs, returning $1 or less for every $1 spent on supply chain management assets. Between the two ends of the spectrum, 55% - dubbed 'the pack' are adding value, but not transforming fast enough, while 11% are producing solid results and are making significant strides to becoming leaders.
Speaking to Supply Chain Digital, Mike Hales, a partner in A.T. Kearney's Operations Practice and one of the report's authors says that teams and execs that have proven the value of efficient, effective and innovative procurement operations have found themselves catapulted into rarefied air in the world of business, leaving their struggling counterparts in the distance.
"It used to be that purchasing was purely a clerical transactional thing, and for some companies it's really advanced to being a strategic function where the head of procurement directly reports to the CEO – they've got a seat at the executive table. But for the majority of the companies, they just haven't really grabbed a hold of the potential," he comments.
"It's really hard to be great if you're not excellent at managing your largest cost. It's like competing with both arms tied behind your back. When you look at that last quarter (27%) of companies, they're don't even pay for themselves, they're returning a dollar or less a value for the dollar they cost the organisation. So, they could disappear and it wouldn't impact the company's bottom line in a negative way.
"If you really want to be successful as a company, you have to be great in this area because it will drive your EBIT, you P&L which will drive your share price It can impact your earnings per share, your working capital, and so on." 
Whereas in some industry sectors, the secret to success can be a challenging puzzle to solve, AT Kearney's study found that the leading companies shared a number of common synergies: building and managing high-performance teams; managing categories; and managing suppliers.
Hales continues: "We found that three-quarters of the leaders were able to move 70% of their employees that were in the procurement group from transactional to strategic activities. Most of the typically position 30% of their procurement team on strategic and 70% still stuck in transactional and tactical activities. That's a really important benchmark for companies to aspire to."
SEE ALSO:
The report found that the leading lights have embraced digital technology to automate away some of the labour intensive transactional activities, freeing up their best procurement experts to work on strategy and work towards integrating emerging technology into their day-to-day operations.
Hales reveals: "We made an effort this time to identify a range of hot topics or emerging investment areas for companies that would try to understand whether companies were going to do anything about block chain, and if they were what level of resourcing were they going to put against it. So again, we were able to show that the leaders were like two or three times more likely to be investing and putting resources and expecting a high impact in those areas that were going to lean more to innovation and understanding the impact of technology on procurement and their enterprise. Those companies clearly have a very forward-looking view.
Continuing the theme, Hales comments: "So many procurement groups still think their mission is done when they get a contract signed. But the leaders realise that they need to monetise and improve that full life cycle with the supplier. Not just sign the contract, but then making sure to get compliance to it, and then driving a value beyond what you signed up in the contract because the contracts just represent the minimum of what you want from that agreement.
"Three years from now the leaders are expecting innovation to be a more important performance metric within the cost. So currently, cost is more important than innovation, but three years from now, most of the leaders are saying innovation is going to be more important than cost. And you're only going to get that if you find a way to work with suppliers. You can't compete your way to innovation with the suppliers because you won't have that trust."
In addition, those companies struggling to provide return on their supply chain spend could become targets for acquisitionally-minded competitors or private equity firms, Hales says.
"There is a lot of private equity activity and mergers and acquisition (M&A) going on; companies that don't improve that ratio are likely to be on the wrong end of some of those deals," he comments.
"We see the role of procurement soaring in the M&A area because it's a unique opportunity to combine strands of companies and take them to market in a shortened period of time. Part of the playbook of private equity firms is invest in strategic sourcing as soon as they've bought a company. It's a really quick win for them."
The best way for CPOs in companies with under-performing procurement operations to drive change is to attempt to prove the returns that can be achieved to their CEOs and CFOs, Hales adds.
"Companies in that lower quartile are not intentionally hurting themselves, it's just that the leadership is not prioritising procurement enough," he says.
"The path for them [CPOs] is to find a way carry out a focused strategic sourcing programme to really demonstrate that they can return more than $1 for every $1 spent. Once that is proven, they can begin to implement a real step-change."