Importance of multi-domain Master Data Management, by Stibo Systems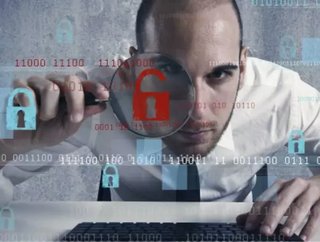 Written byBy Mikael Lyngsø (pictured, right), Chief Executive Officer of Stibo Systems Many organisations hold their business data in silos wit...
Written by By Mikael Lyngsø (pictured, right), Chief Executive Officer of Stibo Systems
Many organisations hold their business data in silos within individual departments but, as revealed in research we carried out recently, there is a growing appreciation among businesses of the need for Master Data Management strategies.
Master Data Management, or MDM, is based on the principle of making a company's data available and accessible to all of the systems and people that need it.
Traditionally, the majority of MDM initiatives have been based around a single master data domain, such as product or customer data, although many businesses are now broadening their horizons to include a number of domains.
But, according to Forrester, while nearly half of MDM professionals state that they have at least three domains requiring an MDM strategy, only 9 percent are actually using an MDM solution that focuses on two or more domains.
Indeed, a report from Gartner suggests that, by 2014, two-thirds of Fortune 1,000 organisations will have deployed two or more single-domain MDM solutions to provide support for their enterprise-wide MDM strategies.
The needs of the many outweigh the needs of the few
While businesses may make use of two or three different data domains, most organisations will experience greater issues from one domain over another. Smaller businesses in particular will only want or need to master this one particular domain before moving on to others.
As these businesses grow though, so will the number of data domains presenting challenges that need to be addressed, with each domain perhaps requiring its own unique information management solution. 
However, the implementation of these single-domain MDM platforms can potentially cost businesses almost twice as much as just one multi-domain MDM solution. They can also significantly reduce the opportunities for company-wide integration of data, making issues around the governance, quality and enrichment of data more complicated.
It appears clear then that, in the longer term, deploying a uniform multi-domain MDM platform is a logical solution to all of these issues, not least that of cost. After all, it would seem sensible to purchase one solution, rather than many, to manage the ever growing list of domains of data that pass through the various functions of a business.
Looking beyond costs alone, it's also worth considering the logistics of using a uniform single-domain MDM platform. Sales teams, for example, may require access to customer data as well product data in order to provide better insight, and enabling them to provide better services and maybe offer products their customers weren't even aware that they needed. And this requirement for more than one domain is then exacerbated when the use of MDM is applied to a whole company rather than just one department.
Once again, the logic of applying a uniform multi-domain MDM solution to such a situation seems clear but, whether implementing a single or a multi-domain solution, the market expertise of the solution provider will be central to its success.
Issues of trust
The simple fact that multi-domain MDM only requires a single Master Data repository means that users will have significantly less autonomy in updating and storing data than they would when using silo-based single domain solutions. This should then lower the likelihood of multiple definitions and rules being created across a company, allowing for greater synchronicity and consistency, and ultimately helping to encourage more effective data governance.
Data held in a single repository will only need to be cleansed once, and it's less likely that the repository will hold as much redundant data as several different silos. In improving data governance by standardising a company's data rules, processes and policies, and increasing the level of trust in the data it holds, multi-domain MDM could lead to more cross-departmental collaboration and the greater efficiency that this brings.
Big Data – how big is too big?
Of the data held by a business at any given time, it's likely that around 80 percent of it is unstructured – textual information, or social data for example. It's this unstructured data, or Big Data that, as we pointed out in our recent whitepaper, has grown from being a marketing buzzword into a resource that businesses now heavily depend upon for strategic as well as tactical gain.
With so much depending on the ability to quickly employ Big Data for the good of a business, organisations have identified the need to revise and upgrade their data management approaches and processes.
What is immediately evident is that, by its very nature, Big Data is made up of a wide variety of data which won't – or can't - apply to any single domain. It's here then, that multi-domain MDM once again proves to be the best solution, efficiently and usefully integrating Big Data with a business's own proprietorial and structured data.
Big Data's ubiquity and its strategic importance to businesses are further reasons for considering the economic benefits of purchasing a multi-domain MDM solution rather than a series of single domain platforms.
On balance
The purpose of Master Data Management is to share relevant and trusted data with everyone and everything within a business that requires it. Managing supplier data, for example, is an important enabler in creating a single, accurate and complete view of suppliers that will improve purchasing and negotiation power.
As companies grow, and the number of touch points across the supply chain, and the amount and variety of information grows with them, so too do the number of data domains that can be used for the benefit of a business. The single silo approach to Data Management will soon no longer be able to cope with the sheer amount of data.
Questions of cost, efficiency and of governance must be considered and, through that lens, the use of single domain MDM weighed against that of multi-domain.