IBM: digitally perfecting the supply chain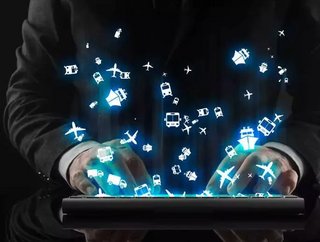 Supply Chain Digital examines IBM's "Digitally Perfecting the Supply Chain" report. The report highlights the key areas of how to avoid disruptio...
Supply Chain Digital examines IBM's "Digitally Perfecting the Supply Chain" report.
The report highlights the key areas of how to avoid disruptions, respond quickly and ultimately build a better supply chain.
Avoid disruptions
Disruptions in logistics - whether upstream supply chain or downstream delivery - can wreck havoc on any business. Delayed part shipments can cause disruptions on manufacturing plans as well as have ramifications that reverberate both down the customer and across other product lines. Errors in the logistics networks, equipment failures, parts shortages, customs delays at ports or border crossings, inclement weather as well as even political disruptions can cause a domino effect across the factory floor, potentially affecting an entire business ecosystem.
Over 85% of Chief Supply Chain Officers have revealed it is already increasingly difficult to predict and proactively manage disruptions and risks. Frost & Sullivan estimates that around 35% of global automotive plants will be "smart factories" by 2025, which means that automotive OEMs will have to spend 8-10% of their revenues on these new or upgraded facilities. AI-based predictive analytics provide better accuracy and considerably more functionality within a much reduced time frame. Artificial intelligence helps provide insights where human-based trend analysis falls short. A logistics operator can see the weather forecast for the part's origination, and likely path to its destination, and then make an educated guess as to whether there could be a delay.
SEE ALSO:
Respond quickly
Receiving the message "shipment on hold" without understanding the reasons why can lead to a troublesome experience for lots of companies. It's important to ask the question: what if you could leverage a technology that removed the mystery behind the weak spots, a technology that provided traceability and transparency of the whole shipping process? The ocean freight industry consists of 90% of goods in global trade, however, transport remains highly dependant on a flood of paperwork that is never digitised. Manuel and inefficient processes in the supply chain can often lead to significant delays and mistakes with expensive consequences for a range of companies and their customers.
Build a better supply chain
According to a key survey of the industrial market, 84% of Chief Information Security Officers confirmed a "lack of visibility" across their supply chain was the biggest challenge to face. Digital business networks have tasked with securely transferring high quantities of business data from one company to another. It is important that purchase orders, invoices, shipping notices and the like need to transition from supplier to customer across a range of supply and logistics channels. Despite digitally transferring business data being in place since the early days of the technology, the market has not evolved enough over the past few decades. Transmitted data remains in its infancy form and users of the information require technical experts to understand it.
For more information on IBM's report, click here!
For more information on procurement, supply chain and logistics topics - please take a look at the latest edition of Supply Chain Digital magazine.