How is the food industry affected by global disruptions?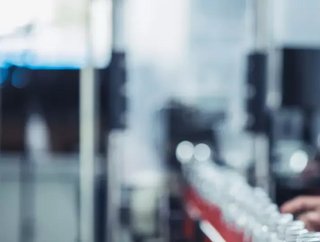 A series of recent catastrophic events have contributed to the perfect storm of disruptions to the global food supply chain
March 2020 - Present: 

Covid-19
Despite many countries returning to 'normal', the effects of COVID-19 can still be felt throughout the supply chain. A cornucopia of backlogs, diversions, delays, and shortages emerged from the pandemic as operations ground to a halt. The supply chain hangover is likely to continue well into 2022.
July 2021: 

extreme weather
Sunny California, grower of 90% of America's canned tomatoes and a third of the world's supply, faced ongoing droughts in July. The tomato joined its fellow fruit and vegetables that began to rise in price as demand outstripped supply. 
August 2021 - Present: 

skill shortage
From McDonald's milkshakes to Domino's Pizzas, from turkey to tomatoes, the shortage of skilled workers is affecting the supply of food.
"Like most retailers, we are currently experiencing some supply chain issues, impacting the availability of a small number of products," said a spokesperson for McDonald's.
Currently the UK has an estimated shortage of 100,000 HGV drivers. Other countries in Europe range from 124,000 in Poland to 10,000 in Scandinavia. 
But it's not just Europe lacking skilled workers. Strict border controls, infections and quarantines are affecting recruitment in Asia, while Australia is in need of 22,000 workers in agriculture.
September 2021:

cyber attacks
Towards the end of September, the US New Cooperative was attacked by BlackMatter demanding a US$5.9 million ransom. 
Threatening to release proprietary business data, the New Cooperative went offline. Farmers dropping off grain logged their hauls with traditional paper methods.
October 2021: i

ndustrial action
Recent strikes at 14 John Deere Manufacturing sites have farmers concerned with the growing shortage of quality farm equipment. Second hand tractors in the US are selling for 30-50% more than they did two years ago.
October 2021: 

backlogs and blockages
Backlogs and blockages can be felt around the globe. October saw container shipping company, Maersk, experience blockages in Felixstowe. "We had to stop operations on a ship because there was nowhere to discharge the containers. Felixstowe is among the top two or three worst-hit terminals [globally]," said Lars Mikael Jensen, head of the global ocean network at Maersk.