How to fix 6 costly issues caused by early inventory arrival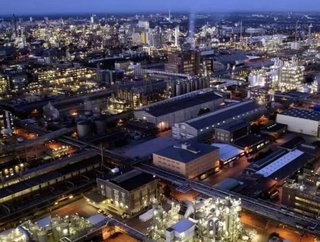 Follow @SupplyChainD on Twitter.As a professional in your companys supply chain, from procurement to payment, from receiving to packaging, from the manu...
Follow @SupplyChainD on Twitter.
As a professional in your company's supply chain, from procurement to payment, from receiving to packaging, from the manufacturing floor to the executive suite, you feel the effects of both late and early inventory arrival.
Late shipments can result in obvious issues such as manufacturing delays, empty store shelves, incomplete assemblies, fractional orders and partially filled delivery trucks. However, early supplier shipments can also throw a wrench in lean supply chain initiatives and lead to an array of problems. In this article we'll explore six costly issues caused by early inventory arrival and offer solutions.
Wasted warehouse space
Physical inventory requires space, shelves for storage, and equipment for movement. In other words it requires money. By holding on to more inventory than you need, you are taking up space that could be used for more valuable materials. Ignoring all other carrying costs; most warehouses do not have real estate to waste on excess materials or finished goods inventory. Square footage has a dollar value, so if you frequently have more than 10-15 percent of your warehouse space available, then downsizing floor space may be an option.
2. Inventory instead of investments
In addition to the cost of physically holding inventory, carrying costs include factors such as insurance, taxes, devaluation and interest. Your company's insurance fluctuates with physical assets, so inflated stockpiles of raw materials carry a premium financial drain.
Money tied in inventory is working capital that you cannot invest. If you expect that critical inventory may be difficult to requisition in the future due to limited raw materials, trade restrictions, competition or holiday demand, then higher levels of stock may be valuable. If future availability is not a concern and the value of inventory is not increasing faster than inflation, then you are likely not making good use of your cash. Instead of unnecessarily allocating money to carrying costs, consider investing your excess working capital in technology, training or equipment that will increase future cash flow.
3. Devaluation
The price of the hot item for this year's holiday in your warehouse is most certainly on a downward trajectory. While a large, early bulk order may be an obvious mistake to avoid, ordering less inventory too early on a frequent  basis can still add up to significant losses over time. Instead, take a hard look at the numbers. If order processing, shipping and handling costs are not more than the devaluation of inventory sitting in your warehouse, you would likely benefit from making more disciplined purchases and decreasing the time your assets can lose value. The cost of post-holiday inventory reduction can be expensive.
4. Disappearing inventory
If you've safeguarded and spent your lunch money strategically, then the class bully can't steal it. Your inventory is potentially victim to both employee theft and honest misplacement, both of which can reduce profits, increase insurance premiums, and require additional monitoring. Each day you hold materials is an extra day for risk of theft, misplacement or orphaning. Walls of unnecessary inventory that staff know won't be immediately missed only increase the potential for intentional and unintentional disappearance. Increasing traceability of packages with package tracking numbers, RFID tags or barcode labels can improve visibility regardless of package location.
5. Partially-full shipment penalties
Do you pay more for shipping if the container is only partially full? If so, waiting until you need enough inventory to take advantage of a full load discount from your 3PL could make sense. Full load discounts may also outweigh irregular rush shipping on a small quantity of items that were not forecasted in the previous batch.
6. Holding inventory can mean higher taxes
Some local governments have the option to exempt goods-in-transit, or "freeport goods," from ad valorem taxation (sales tax, VAT, property tax, etc.). Freeport goods are inventories brought into the state by businesses and held for no more than 175 days before being shipped out of the state. If a significant portion of your business involves interstate commerce, then quick inventory turnaround may mean huge tax savings. If you receive products ahead of schedule, then you have less time to take advantage of this tax shield.
Increase automation, visibility and supplier collaboration to improve inventory accuracy
Once you recognise the issues early inventory arrival can cause, alleviating the problem requires a combination of the solutions described above and supplier collaboration technology. Automation of purchasing, shipping and AP processes can help you and your suppliers plan, track and execute each stage of your ordering process with greater visibility and ease. A supplier collaboration solution can help in a variety of scenarios:
Reducing PO processing time for faster turns and more nimble ordering
Catching problem orders before they ship with automated accuracy checks
Ensure supplier compliance with shipping tolerances so that inventory doesn't arrive too early or too late
With an analysis into the specific causes affecting your supply chain, facility and/or processes changes, and increased automation and collaboration with suppliers, early inventory arrival and the resulting issues can soon be resolved. 
Article written by David Riffel, Solutions Consulting Director, TAKE Supply Chain.