How complacency affects your company's bottom line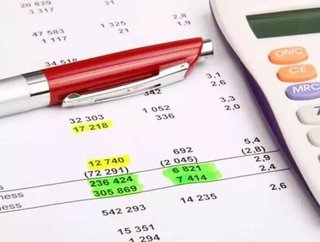 The True Cost of Complacency andNegligence How often do you see a headline about yet another companys legal battle with its outsourced suppliers and co...
The True Cost of Complacency and Negligence
How often do you see a headline about yet another company's legal battle with its outsourced suppliers and contractors because of negligence? Unfortunately, far too often. And, usually, the story does not have a happy ending for the company's finances or reputation.
So, why are negligent actions continuing to happen if, more often than not, it ends up costing companies millions of dollars in Occupational Safety and Health Administration fines?
Bandwidth and Budget: A Major Factor Impacting Risk Management
A recent report by AT Kearney & Rapid Ratings, Is Your Luck Running Out? Managing Supply Risk in Uncertain Times, found that managing supply risk has fallen to the bottom of the list of priorities for procurement with most CPOs citing lack of bandwidth and budget as the biggest roadblocks to proactively managing risks.
And time and again, it's complacency that leads to negligence. In most cases, potential dangers often simply go unnoticed by busy employers who are unknowingly a quiet mistake away from litigation, or worse, bankruptcy. Catastrophic levels of loss are especially likely to occur if serious injuries or fatalities are involved in the incident.
What You Can Do (Hint: Awareness is Key)
Realising the government takes supplier safety very seriously, employers need to have a plan in place in order to protect employees and contingent workers before an incident can occur. The likelihood of an incident occurring can be heavily decreased if companies properly prepare and protect ahead of time.
Supplier relationship management and safety must become a part of the culture within organisations in order to achieve success, as the companies that neglect to put a program in place are typically the ones hit the hardest when an incident does happen.
Being conscious of the repercussions of not properly pre-screening suppliers deters negligence towards unsafe working environments. By closely managing suppliers – the part of our workforce we often feel the least control over – we start to mitigate complacency by assigning consequences to poor performance.
This process will slowly create a company-wide habit, resulting in reduced incident rates and your organisation saving boatloads of money.
As co-founder of Avetta, Jared has helped revolutionise the way global organisations source suppliers, mitigate supply chain risk, and implement sustainable business practices. 
In his role, Jared is driven to educate suppliers and global companies about the business and how it can positively impact their employees, strengthen their business, and save lives.
Jared holds a Bachelor's Degree in Finance and Physics from Brigham Young University in Provo, Utah.
Supply Chain Digital's June issue is now live. 
Follow @SupplyChainD and @MrNLon on Twitter.