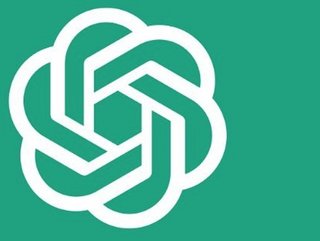 Craig Summers is MD UK & Ireland at IT solutions firm, Manhattan Associates, and the following is his take on the impact ChatGPT might have in the realm of supply chain
Craig Summers of IT solutions firm Manhattan Associates discusses how CSCOs and CIOs should be viewing the potential of ChatGPT for improving supply chains
ChatGPT has been one of the hottest trending topics of 2023, and has been because the world is intrigued, and a little unsure, about the role such technology will – and should – play in our work lives.
ChatGPT is a so-called 'large language model' trained by OpenAI, an artificial intelligence research laboratory founded in 2015 by a group of technology leaders, including Elon Musk. It uses machine-learning algorithms to understand and generate human-like responses to questions and prompts.
Unsure what the application of ChatGPT might be in supply chain, Supply Chain Digital asked an expert to give us their view on this.
Craig Summers is MD UK & Ireland at IT solutions firm, Manhattan Associates, and the following is his take on the impact ChatGPT might have in the realm of supply chain
How can ChatGPT be applied to supply chains?
Why is ChatGPT so important to consider for supply chains? When you ask the chatbot itself this question, it responds with: "ChatGPT can be a useful tool in the supply chain, helping to automate processes, provide insights, and facilitate communication and collaboration between different stakeholders." And in essence, it's not wrong.
Gartner believes the application of generative AI in terms of supply chains is some way off, due to the way the application fundamentally learns.
Trained with over 570 GB of data scraped from all corners of the Internet, and more than 300 billion words, ChatGPT has a vast data lake from which to 'learn' from, but that isn't necessarily the case when it comes to individual supply chains.
Supply chain models are so complex and specific to each company, which is why the arrival of generative AI into the mainstream supply chain is probably still 10 years away.
How should supply chain leaders view ChatGPT?
While a decade is a long time, particularly in the tech space, the burning question is whether supply chain leaders can afford to sit back and wait it out to see if generative AI simply vanishes or tapers off.
Besides the technical issues of generative AI in supply chains, or any other industry, there are legal and ethical concerns.
For example: can a company take credit for content generated by a chatbot? Or, how should we share the work that AI generates?
Ethics aside, the question many CIOs and CTOs will be asking themselves is whether their companies should be investing in these types of technology, given the analyst predictions that they are unlikely to be ready for practical use any time before 2030.
Key supply chain question on generative AI?
I think it's the following: Can we afford not to explore the application of generative AI?
ChatGPT has introduced both businesses and consumers to a completely different category of tools that put the power and potential of AI on display for all to see. It has had a democratising effect.
Tech leaders who don't have their app-development team thinking about how to apply generative AI are likely putting their companies at a long-term disadvantage.
And therein maybe lies the truly transformative quality of ChatGPT to businesses large and small, far and wide, not simply in supply chain.
It's not necessarily about the application of generative AI today, but rather how it is fundamentally changing our way of thinking about what could be possible tomorrow.
We are moving away from menu-driven click interfaces, to more natural conversational interfaces.