How to Build a More Resilient Healthcare Supply Chain
By Kevin Sample, Senior Consulting and Business Development Manager at GHX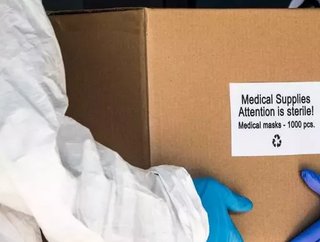 Kevin Sample, Senior Consulting and Business Development Manager at GHX, talks us through the methods to build a more resilient healthcare supply chain...
Healthcare supply chains have been one of the dominant news stories this year, not just within the supply chain industry but right across mainstream news sources around the world. The healthcare industry has relied on a Just-in-Time (JIT) distribution model for more than a decade but, whilst this helped the industry control costs and reduce waste, the processes and technology supporting JIT were simply unable to meet the demands placed upon it during the pandemic. COVID-19 has, without a doubt, challenged the industry to reconsider its definition of supply chain resiliency. Based on insight from a tumultuous year, here are four areas the healthcare industry needs to focus on to build a more resilient supply chain to deal with future health emergencies.
Streamline and digitise essential procurement processes 
Everybody knows that manual procurement processes involving paper, email and fax documentation slow supply chain activity, especially during unexpected peak demand. Yet some processes are still yet to catch-up to the latest technology.
At the height of the crisis, manual processes led to lack of clarity on order status, anticipated delivery timeframes and supply allocation needs. Providers who had previously invested in automation were more capable of understanding these factors that drove care delivery and purchasing decisions.
Now is the time to implement a complete transaction management strategy to streamline provider/supplier communications in a compliant fashion and automate order placement, confirmation and payment processes. Not only does streamlining transaction management save time, lower risk and reduce manual error, but it also offers greater visibility into the status of orders and supplies, supports remote working environments and creates a foundation of data to drive planning and allocation algorithms.
Use data and automation to ensure sufficient supplies of critical PPE and medication 
As healthcare suppliers and providers look to minimise risk and learn lessons from the pandemic, many are focusing heavily on data and automation to ensure they are adequately prepared for future spikes in demand for critical supplies.
New requirements set by providers' supply chain teams include having access to current and consistent item-level detail on products including item cost, on-hand inventory levels and standardised substitutions. In support of this, they are building alternative supplier lists and virtualised item masters that are then integrated into their IT systems. These lists are integrated into flexible cloud-based systems that make it easy to quickly pivot and procure the same or equivalent products from new vendors. From an automation perspective, they're prioritising processes that create the foundational data to power demand planning models and secure collaboration with everyone from supply chain administrators to value analysis teams, in order to make data-driven decisions quickly.
Ultimately, these data requirements, coupled with automation, help guide purchasing decisions that balance the best interest of patients with supply chain resiliency and potential financial impacts. 
Establish and enforce effective facility access procedures
This is one area that has become harder due to the pandemic. Protocols are highly fluid based on evolving government mandates as well as the types of facility and its associated entry requirements. All of these factors affect how, when and where providers and suppliers interact. 
Healthcare providers should evaluate the effectiveness of their current facilities access procedures and lessons learned earlier this year. It is critical that they update their policies to reflect COVID-19 requirements and make sure they're easily accessible online to avoid any confusion when vendors arrive. Leading providers are deploying a mix of health check attestations, temperature screening and mobile capabilities to be prepared to quickly shift gears in order to respond to any changing dynamics presented by health crises.  
Prepare your financial system for crisis 
Earlier this year, cancelled surgical procedures due to COVID-19 put financial pressure on healthcare providers. Additionally, higher demand for PPE led to unexpected costs. As healthcare providers and their suppliers have noted, proper planning relative to supplier payment processing and working capital is critical to ensuring operational integrity. Armed with knowledge and experience, providers are preparing their financial systems, and should be looking to use technology to facilitate the exchange of payments in a more expedient fashion – one that creates a balanced financial equation for both providers and suppliers. 
Many in the industry admit that a more resilient supply chain comes at a higher cost, but by leveraging financial automation, providers and suppliers can offset some of this increase. For example, by adopting electronic invoicing, healthcare suppliers and providers can facilitate remote working environments, provide greater visibility into payment liabilities and ensure payables meet invoice deadlines to avoid any hold-ups in product delivery. As the pandemic continues into the new year, this method will also offer vital touch-free alternatives to the traditional paper and pen methods. 
Suppliers and providers should also look to expanded payment options such as dynamic discounting and variations on credit cards for more flexible and efficient management of cash and capital. The flexibility of expanded payment options can make a big difference in a time of crisis to both providers and suppliers. 
Building More Resilient Healthcare Supply Chains is Achievable Now
The supply chain will continue to evolve and respond to the needs of healthcare providers and suppliers. The pandemic has taught the healthcare sector a number of lessons and, if it takes note of the need for digitalised, automated supply chains now, the industry will emerge from COVID-19 with a more resilient supply chain ready to take on any future medical challenges.