How Asian companies are making use of supply chain technology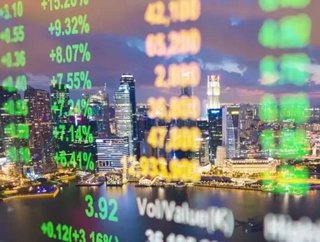 What inspired SAP Ariba to make the move into China? China is aggressively promoting innovation and digital transformation through a new government age...
What inspired SAP Ariba to make the move into China?
China is aggressively promoting innovation and digital transformation through a new government agenda. The 'Internet Plus' initiative, for instance, is driving heavy investment in the building blocks of the internet economy including new digital platforms and cloud-based technologies, which is helping fuel procurement and supply chain growth. The 'Made in China 2025' effort looks to promote innovation and transformation empowered by smart manufacturing, which is closely aligned with smart procurement. And the One Belt One Road focuses on driving significant growth in overseas trade. All of this aligns well with our strategy to help companies digitise their business and commerce, and thus will create solid opportunities for us to grow.   
What challenges have there been?
There are always challenges when entering new markets. You need to be aware of government regulations, product localisation requirements and appropriate license approvals, etc. To be successful, you really need to work with local partners who understand the lay of the land and have connections that can help you effectively build your brand. And this is the approach we are taking in China. We will, for instance, make our source-to-pay applications available locally through a facility in Shanghai hosted by GDS. And as we go to market, we will employ both a direct and indirect sales model, leveraging the scale and capability of our own sales and consulting organisations along with those of local partners so that we can quickly deliver our solutions to large private companies and mid-tier small and medium enterprises alike.
What are your objectives for your operations in China?
Companies across China are increasingly placing digital processes at the core of their business and are looking for cloud-based solutions that can help them to better manage their operations and connect with trading partners. Much like the networks and applications Chinese consumers use to manage their personal business, our procurement solutions give Chinese companies a fast and easy way to manage everything from contracts to payments all in one place. And by making them available in China, we can help speed their digital transformation and open a significant new market.  
What other parts of Asia does SAP Ariba operate in?
We operate in 50 countries across the region. To give you an idea or our size and reach, there are more than 500,000 Asian buyers and sellers connected to the Ariba Network, including:
300,000 in India
100,000 in Australia
70,000 in China
60,000 in Singapore
45,000 in Malaysia
 And in the twelve months ended September 30 2016, these companies used our solutions to:
Source more than $29 billion in goods and services
Exchange over 1.6 million purchase orders worth an estimated $9.5 billion
Process nearly one million invoices worth close to half a million USD
Share nearly $1 billion in new business opportunities
What areas of Asia are the most successful for you?
From the statistics above, you can see that we are well represented and successful across Asia.  Australia, which operates more as a western market than an Asian market, is the most mature market we operate in. China, Japan and Korea are huge economies with strong manufacturing bases in which we are investing, and our growth rates in these markets are very high as our solutions for direct materials sourcing and collaborative supply chain are particularly relevant.  India and South East Asia contain a diverse mix of industries. Many companies in these markets are often are family-owned and looking for us to provide world class technology they can use to drive international growth, so we are seeing a lot of growth in our network and the use of services like Ariba Discovery.
Why do you view Asia as one of the most important areas for increased investment and new business?
Asia is in the midst of a significant transformation. Digital technologies are enabling innovation that is fueling disruption and redefining entire industries. You don't need to look much further than companies like Singapore's nuTonomy, Xero and Atlassian from Australia and New Zealand; Huawei, Didi and Baidu in China; or Line in Japan, for proof of this.
In addition, Asia is home to the largest population of internet users - accounting for half of the world's total 2.8 billion internet users - and has the largest regional e-commerce market. By 2018, there will be 1.14 billion connected Asians on business and social networks. And by 2020, the Asia Pacific region will account for 44% of all connections and devices worldwide.
Now is clearly Asia's moment for digital. And the opportunity for us to help them to make the most of it is huge.
How do Asian companies compare when it comes to digitalisation within the supply chain?
Just like everything else in Asia, supply chain practices are maturing. More companies have introduced the role of a CPO and are setting up procurement as a shared service. I see this in many of my customer interactions. And they are making investments in platforms to digitise the core procurement operations and want to be the first to innovate in areas like supplier risk and supply chain collaboration.
And these investments are critical, because without Asia, there is no global high tech supply chain. Or retail supply chain. Or natural resource chain.
Can you give us an example of a company you are working with in Asia, and how it is using SAP Ariba?
There are more than half a million buyers and suppliers across Asia using SAP Ariba solutions to digitize their supply chains. And they're doing some pretty innovative things. Take AIA Group Ltd. - the largest independent, publicly listed pan-Asian life insurance company.
 In 2010, it was spun off from parent company, AIG. It was operating in 18 markets across Asia Pacific, and suddenly had all the infrastructure ripped out from underneath. So it not only needed a standard, transparent process through which it could source goods and services, but a system to fuel it.
It started by creating a centralised operating model for sourcing and procurement that would allow them to leverage collective buying power and drive collaboration among key stakeholders. Then it moved to digitise things. It already had SAP ERP in place and began adding solutions from SAP Ariba to drive its source-to-pay process.
And it has since seen improved cross-functional and market collaboration and adoption, along significant sourcing savings and process efficiencies.
In Thailand, PTT Global Chemical Public Company Limited (PTTGC) is using the Ariba Network to completely automate its procure-to-order cycle. In going digital, it is not only able to do things faster, but simpler. And it has improved its relationship with suppliers by providing greater visibility into the status of invoices and payments so it knows when they will be paid and, along with access to technology, that improves efficiency and productivity.
Then you have sellers like Malaysia-based Alphamatic Systems who moved to digitise things when manual, paper-based processes began to hamper its operations. It started out like many suppliers do, by collaborating on purchase orders and invoices electronically with customers through the Ariba Network. Then they set up an online catalogue through which it could use to sell products and services. As a result of these efforts, the company has seen revenue from its largest customer increase by 40 percent and its payment cycles cut in half.
And Japan-based MiSUMi Group, Inc. is using the Ariba Network and Ariba Discovery – a service delivered on the network that automatically matches buyers who need goods and services with sellers who can deliver them – to more efficiently connect with customers and increase sales. Since joining the Ariba Network, MiSUMi has landed several new customers globally and seen its revenue rise 30 percent because of the process efficiencies and savings the network helps them to create.
And there are plenty more examples like this that we can provide.
The January issue of Supply Chain Digital is live!
Follow @SupplyChainD on Twitter.