Gartner Reveals The Results Of The 2020 Supply Chain Top 25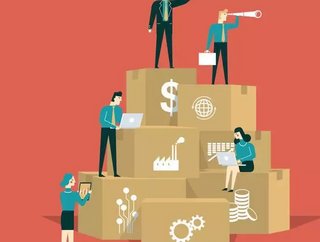 Gartner, Inc. has announced the rankings of its annual Supply Chain Top 25, a list compiled to identify supply chain leaders and their most impressive p...
Gartner, Inc. has announced the rankings of its annual Supply Chain Top 25, a list compiled to identify supply chain leaders and their most impressive practices.
"In our 16th edition of the Supply Chain Top 25 we have an impressive group of leaders with new lessons to share, including a diverse set of six new entrants," said Mike Griswold, vice president analyst with the Gartner Supply Chain practice.
"With substantial amounts of the economy closed due the COVID-19 pandemic, leaders need an agile strategy that allows the supply chain organization to sense and respond to changes in the business context as they happen. Our ranking highlights companies that possess these strategies and other differentiating capabilities."
Cisco Systems has been ranked at number one in the report, with Colgate-Palmolive, Johnson & Johnsons, Schneider Electric and Nestlé following. Lenovo, AbbVie, British American Tobacco, Reckitt Benckiser, Biogen and Kimberley Clark were all new additions to this year's report.
"Cisco's revenue growth, strength in environment, social and corporate governance (ESG) and recognition of leadership in community opinion polls drove the move up from the fifth position in 2019 to the top spot today," said Mr. Griswold. "Its ESG focus includes the circular economy, with the goal of having 100% of new Cisco products incorporate circular design principles by the financial year 2025."
In 2015, Gartner introduced the "Masters" category to recognise sustained supply chain excellence. To achieve this ranking, companies must have recorded top-five composite scores for at least 7 of the previous 10 years. Amazon, Apple, P&G, McDonald's and Unilever all qualified for this year's Masters category following success last year.
"The Masters continue to demonstrate advanced lessons for the supply chain community," Mr. Griswold added. "The Supply Chain Top 25 offer a platform for insights, learning, debate and contributions to the rising influence of supply chain practices on the global economy."
This year's top 25 has outlined three key trends supply chain leaders are embracing to accelerate their capabilities
Purpose-driven organisations - The supply chain teams of leading companies are defined by purpose. Solving the largest supply chain problems around the world can only be achieved through partnerships and transparency, as these organisations have recognised.
Business Model Transformers - Ever-changing customer expectations add constant external pressure to corporate supply chains. The most successful leaders have embraced this, positioned themselves as disruptors through reinventions and acquisitions.
Digital Orchestrators - Frequent, early adopters of digital technologies and innovations make up the top 25. Investments into these disruptive technologies can enable business capabilities and help organisations thrive in any economic conditions.