In Focus: Dirk Holbach CSCO of Global Supply Chain, Henkel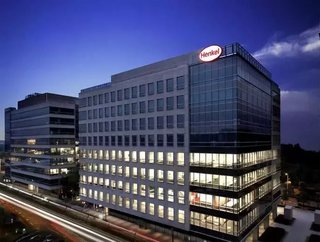 Following an interview withDirk HolbachCSCO, Global Supply Chain, Henkel, on technology in supply chains we take a look at his career over the years. E...
Following an interview with Dirk Holbach CSCO, Global Supply Chain, Henkel, on technology in supply chains we take a look at his career over the years. 
Educated at Harvard University, HEC Paris and INSEAD Business School, Dirk Holbach holds a Master's degree in Business and Mechanical Engineering and a PhD in Information Science. 
Holbach has not only gained a wealth of knowledge from his education but from the 26 years he has been working within the supply chain sector of the manufacturing industry. 
In the last 26 years Holbach has worked at Henkel in a variety of roles for almost all of his career. In 1996 he began working at the company as a Junior Manager of Corporate Purchasing, before becoming Head of Purchasing in 2004. Over the next decade Holbach steadily climbed the ladder within the organisation to become the Corporate Senior Vice President and CSCO of Laundry and Home Care in 2015, which he still holds today. 
As part of his current roles, Holbach is responsible for the end-to-end supply chain for Laundry and Home Care, with his business unit counting for US$6.9mn in sales. Within his unit at Henkel, the company has six regional hubs, 33 factories and 47 warehouses within his remit. 
SEE ALSO:
Founded in 1876, the organisation is still majority owned by the Henkel family, which Holbach believes to be a competitive advantage for the organisation, "It provides us with a different strategy: the Henkel family has shown its continued commitment to the company, enabling us to operate with a long-term perspective. We have a strong company culture, and our shared values help us to create sustainable value for future generations," explains Holbach.
"Our portfolio is diversified because we have two consumer goods businesses and one that's focused on industrial markets. It's certainly a unique mix," he adds. 
During his career at Henkel, Holbach's special focus has been on supply chain strategy, organisation development, network optimisation, continuous improvement and post-merger integrations.
For more information on manufacturing topics - please take a look at the latest edition of Manufacturing Global.
Follow us on LinkedIn and Twitter.
Image source: Henkel