In Focus: Avetta, provider of supply chain risk management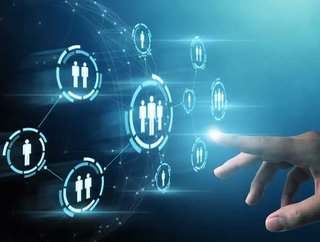 Supply Chain Digital takes a closer look at Avetta, a leading provider of cloud-based supply chain risk management services. For COVID-19 response supp...
Supply Chain Digital takes a closer look at Avetta, a leading provider of cloud-based supply chain risk management services. 
For COVID-19 response support, click here to view Avetta's resource library on how to handle the outbreak.
Established in 2016, Avetta is a global provider of supply chain risk management services. The global company connects leading organisations around the world with qualified suppliers, contractors and leaders to effectively manage their supply chain.
"Avetta is more than software, more than connecting information. We connect people and companies. Through our contractor management services and prequalification services, we've built up an extensive network of pre-vetted supply chain partners to match your needs," states Avetta.
Test your supply chain visibility with Avetta here!
In 2019, Avetta combined its operations with BROWZ. The joining of the two SaaS-based supply chain risk management software providers further establishes Avetta's leading position within the industry, which has a global marketplace of US$14bn.
"Together, Avetta and BROWZ create a simplified supplier management solution designed to elevate safety and sustainability in workplaces around the world. The streamlining of solutions in this market sector is one of the most common requests we hear from the customers we serve," commented John Herr, CEO of Avetta on the joining of Avetta and BROWZ.
SEE ALSO:
With the combined forces of Avetta and BROWZ, Avetta has strengthened its experience to over three decades of industry knowledge in providing sustainable, compliant and safe suppliers to the industry by vetting and qualifying global clients.
The new combined supplier client base consists of energy, chemical, manufacturing, utilities, construction materials, facilities management, communications, transportation, logistics, retail, mining, aerospace, defense, food and beverage sectors.
Avetta strives to provide better visibility into supply chain risks including workplace health and safety, sustainability modern slavery, data privact, anti-bribery, corruption, regulatory and insurance compliance, via its technology platform, as well as strengthening sustainable connections between clients and suppliers, and streamlining and simplifying the engagement process.
"Companies within our network significantly outperform industry averages in safety and sustainability statistics. We are proud of the social and economic impact we have created through the promotion of safe and sustainable workplaces and mitigation of environmental risks. We help our clients make informed sourcing decisions to create safer work environments. That, in turn, helps people get home safely to their families at night," added Herr.
To discover how organisations can address the stigma of male mental health, click here!
Avetta's supply chain software helps organisations simplify the complexity of time consuming contractor management processes. Avetta's SaaS software is highly customisable and can be scaled for all business sizes.
Clients of Avetta have reported an administrative saving of up to 75%.
Key benefits of Avetta's supply chain software:
Image source: Avetta
To find out eight ways in which organisations can combat mental health in the workplace, click here!
For more information on procurement, supply chain and logistics topics - please take a look at the latest edition of Supply Chain Digital magazine.