Five takeaways from SCM Future of Supply Chain survey: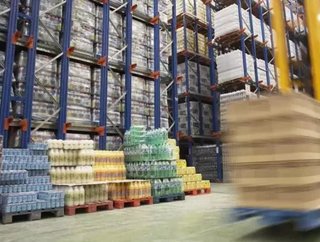 SCM World has just closed its annual Future of Supply Chain survey comprising opinions of 1,415 practitioners around the world. Again this year digitisa...
SCM World has just closed its annual Future of Supply Chain survey comprising opinions of 1,415 practitioners around the world.  Again this year digitisation is dominating the discussion with big jumps in importance for a series of disruptive technologies, some of which were considered largely irrelevant just a couple of years ago.

1. 3D printing is through the roof in Healthcare – 
Over the course of just 26 months the share of supply chain executives in the healthcare and pharmaceutical sector who regard 3D printing as important has more than doubled.  Production volumes from the likes of Invisalign, Medtronic and Johnson & Johnson show the technology is ready for prime time.  Otherwise impossible shapes can be made with extraordinary precision using 3D printing and new materials are constantly being explored.  Expect this to keep growing.
2. Uberisation is growing everywhere – 
When first offered "sharing economy or uberisation" as a potentially disruptive technology for supply chain strategy only 8% bought in.  The visibility and success of Uber's ridesharing service was prominent enough when we surveyed against this question in the summer of 2014, yet most regarded it as irrelevant. 

In two years, since, the love for uberisation has more than tripled to 27%.  Examples like UberRush at Nordstrom and Walmart, Instacart at Costco and Whole Foods as well as startups like Convoy and Cargomatic demand attention.  When cut by functional role our data shows nearly a third of purchasing and logistics people like the idea, while only 12% of manufacturing executives believe.

3. IoT, Cloud, Digital Supply Chain and Machine Learning are the fulfilment system of the future for high tech manufacturers – 
These four technologies comprise four of the top six overall on our list.  When we cut the data by sector however, it is clear that High Tech companies are a lot more impressed than everyone else.  In isolation, each of these offers different benefits – cost advantages with cloud, precision in operations with IoT, agility with digital supply chain.  In combination, however they could end up obsoleting much of the boxes-and-materials supply chain everybody else is still stuck with.
 
Pioneers like Verizon, Microsoft, Tesla and Google are increasingly connecting these four technologies to offer customers instantaneous, personalised content or software capabilities on devices they already have.  Notice the big gap in enthusiasm for machine learning among high tech companies. This reflects an understanding of how activity on this virtual fulfilment system provides training datasets for artificial intelligence to develop. 

4. Cloud computing is mature – 
Although the overall view that cloud is disruptive and important rose a bit from 2015 to 2016 it is flattening.  When the total data set is cut by industry the only sector showing a meaningful bump in the past year is CPG and retail.  Otherwise we see a general acceptance of cloud, but no growth.  This may be because cloud-based applications and computing power are widely established and proven.  In terms of total cost of ownership cloud offers significant advantages over on premise software systems, but breakthrough process enablement may be more behind us than ahead

5. Operational technology is catching up to information technology – 
Digitisation is huge these days, but the mindset shift away from "digital equals computers" to digital in everything is still very much a work in progress. Operational technology including advanced robotics, drones, 3D printing, uberisation and IoT is disruptive because it changes the way material and equipment behave.  It is important because these changes enable new business models that can be more personalised, less resource intensive and higher margin.


The extreme, but realistic use case is virtual inventory for maintenance parts in capital equipment situations.  Operational technology includes IoT to know what needs to be fixed, 3D printing or robotics to make the part, drones or uberisation to deliver it.  Mix and match these tools to get better business results in aerospace, building controls, energy infrastructure and more. 

Twist your mind a little and see a whole range of opportunities in almost any business.

Digitisation is quickly moving from hype to reality.  It's time to start eating this elephant, one bite at a time.
Supply Chain Digital's November issue is now live. 
Follow @SupplyChainD on Twitter.