Five benefits of an IoT-enhanced supply chain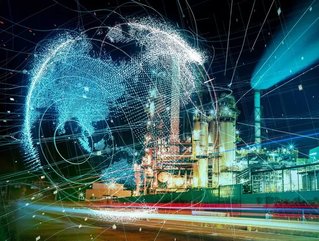 As commerce gets more intelligent, logistics is increasingly relying on IoT devices to maintain the data-driven approach that today's businesses require...
The Internet of Things (IoT) has the power to create a smarter and more connected world of commerce. As a result, the increased importance of supply chains and warehousing to eCommerce and global trade, there's never been a better time to consider adding IoT capabilities to logistics facilities. 
Supply Chain Digital examines five benefits that supply chains can leverage by introducing targeted IoT solutions.
1. Real-time tracking
Transparency and accountability are key areas of a functional supply chain, and real-time tracking allows for both. IoT devices such as GPS monitors can now track everything from a shipment's location to its current temperature, providing up-to-the-minute facts that allow logistics professionals to fully understand how their supply chains operate.
Real-time tracking is useful for high-value items and temperature-sensitive goods. All stages of a shipment's chain of custody can be mapped and verified through the use of IoT data and device check-ins. As just one example, IoT devices can automatically flag shipments that have left a safe temperature zone and help protect customers from spoiled goods.
2. Automation
Supply chain automation will continue to grow in importance throughout the 2020s, particularly in the warehouse. As businesses automate increasing amounts of warehouse tasks, they will need accurate and immediately available data to power their automated systems.
3. Paperwork Management
Paperwork management is essential for smooth supply chain operation, but is also a common employee pain point, particularly when the responsibility is on workers such as truckers. By leveraging smart logistics solutions, businesses can automate their most cumbersome paperwork tasks, such as verifying a trucker's freight broker bond or processing a bill of lading.
4. Forecasting Accuracy
A properly implemented IoT system can help improve a business's demand forecasting. By automatically collecting data, IoT systems help improve data accuracy and provide supply chain managers better materials to create demand forecasts.
IoT helps improve data collection practices in several different ways. First, it substantially reduces the influence of human error in data collection. It enables data to be collected at all times or at specified intervals and saves labour hours spent manually collecting data. Finally, it allows businesses to collect data that would be difficult or impossible to collect manually.
5. Inventory Control
Inventory control is an important part of warehouse and supply chain management, and IoT can provide benefits in this area as well. By leveraging advanced IoT sensors that automatically track and analyse inventory positions and stock levels, supply chain professionals can create an accurate and up-to-the-minute inventory tracking system.