EY & Thompson Reuters team-up on sustainability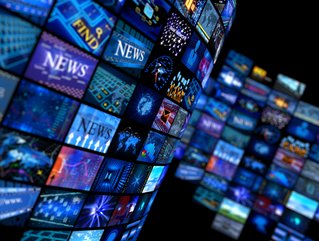 SUPPLY NEWS ROUND-UP; EY & Thompson Reuters in green team-up; 90% of SMBs hit by supply disruption;  Kahlúa ESG milestone on Mexican coffee beans
EY and Thompson Reuters team-up on sustainability
EY US and Thomson Reuters have teamed to help drive sustainable growth and achieve compliance.
The alliance leverages each organisation's capabilities, proprietary tools and market insights to help businesses and governments respond to hidden risks and extract greater value from their supply chains.
The companies have developed new ESG tools, including a supplier risk-management service, and access to sustainability tax content.
These support customers' need for both supply chain risk assessment and monitoring, coupled with providing greater insights on ESG-related regulations.
Another service is Supply Chain Risk Identification, that provides insight-based actions to address global supply chain challenges by leveraging both EY US and Thomson Reuters data, technology and human experience.
Andy Baldwin, EY Global Managing Partner, Client Service, says: "Today's ESG landscape is complex. Our alliance with Thomson Reuters not only deepens the trust and commitment between our two organisations but also addresses the ESG risk opportunities that are central to the growth strategies of customers.
"The ESG tools we have developed will help address critical business needs in the supply chain and regulatory space."
Steve Rubley, President, Government business at Thomson Reuters, says: "By equipping professionals with information and insight we can enable them to use data for good in tackling societal issues, such as forced labour in supply chains."
Survey shows 90% of SMBs hit by supply disruption
Almost all SMEs have experienced supply chain disruption this year, new research suggests.
A survey of 1,000 global firms by Paragon Bank found 86% of companies have experienced some form of supply chain issue.
The most common issue was rising cost of goods and services (41%) of firms, followed by the availability of goods (34%). One in five companies (20%) have experienced a supplier going bust.
Other issues include suppliers prioritising other clients (18%) and poor ESG practices from suppliers (16%).
A third of businesses (37%) that have experienced supply chain issues said disruption was significant, with 49% experiencing a moderate impact.
John Phillipou, Paragon Bank Managing Director of SME Lending, said: "Supply chain problems have been an issue since the onset of the pandemic and are continuing to affect businesses of all sises.
"This is not only impacting the input materials SMEs need to produce goods, but the assets they use for the business, such as machinery or vehicles – and this has been further impacted by the recent weakness of the pound."
Kahlúa ESG milestone on Mexican coffee beans
Kahlúa, the world's leading coffee liqueur brand, has announced that 100% of its key ingredient – Arabica coffee – is now fully sourced from the remote Mexican farming communities participating in its 'Coffee for Good' initiative, launched in 2016.
Over the past six years, Kahlúa has been working with a local NGO, Fondo Para La Paz, in four local communities in the mountains of Veracruz, Mexico.
Together, they have been investing in better living and working conditions for farmers, establishing good agricultural practices and protecting the region's biodiversity.
Kahlúa's milestone comes with brands and retailers facing mounting pressure from customers to provide greater transparency into their supply chains.
Lynne Millar, Director of Purchasing, Kahlúa, said: "It's paramount we have traceability across our coffee supply chain – not just for our own peace of mind, but so we can provide the same assurances to our retail customers."