Everything Commerce: the past, present and future of business on the internet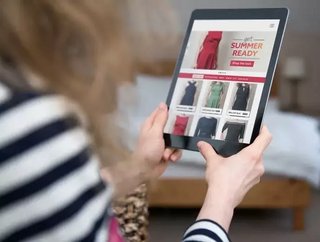 Given that, statistically, you share your birthday with around 21mn people, it's fair to say that, in almost all of history, not a single day has pass...
Given that, statistically, you share your birthday with around 21mn people, it's fair to say that, in almost all of history, not a single day has passed that wasn't special to someone. 
However, not all days are equally special: 14 July, Bastille Day, matters more to the people of France than 4 July, the most important day of the year for many Americans. On 25 January 2020, around 1.4bn people will celebrate the advent of the new Chinese lunar year, Scots the world over will celebrate the life of famed poet Robert Burns, and I will celebrate my own birthday - most likely with a plate of haggis and egg rolls. Aside from the roughly 15mn North Africans living in the Republic of Chad, who celebrate their independence from France, 11 August is a day that typically rolls around each year without much fanfare. 
Given that 11 August is the anniversary of the first in a chain of events that have shaped the modern world in which we live, arguably more than the moon landing, its anonymity is a gross oversight. It all started with a credit card, a Sting CD and - as most things in the digital age were wont to start - a group of young software engineers in an unassuming house in Nashua, New Hampshire. 
"Attention Shoppers: the Internet is open,'' read the headline on the 12 August 1994 issue of the New York Times. "At noon yesterday, Phil Brandenberger of Philadelphia went shopping for a compact audio disk, paid for it with his credit card and made history. Moments later, the champagne corks were popping in a small two-story frame house in Nashua, NH. There, a team of young cyberspace entrepreneurs celebrated what was apparently the first retail transaction on the Internet," wrote the Times. 
Brandenberger paid $12.48 (plus shipping and handling) for the CD copy of Sting's "Ten Summoners' Tales". NetMarket - described by its 21-year old CEO Daniel M Kohn as the equivalent of a shopping mall in cyberspace - had just taken the first step on the road to a revolution in commerce that has completely changed the way that the modern world operates. 
If the world recognises the anniversaries of the events that shaped it the most, the celebration of e-commerce day should be recognised with a parade and a free download of Sting's latest album. 
The e-commerce market has had an unprecedented impact on the way in which retailers interact with consumers across the globe, and its presence in our collective lives is only becoming more pervasive. In 2018, global e-commerce sales totalled $2.86trn (that's over $200bn more than the GDP of Italy, by the way), representing a cumulative growth of 18% year on year. Its impact on the global supply chain has been epoch-defining. 
Almost 60% of interviewees in a recent Shopify report stated that they frequently make purchases from overseas retailers, a trend driven by online marketplaces like Wish (which enable sellers to internationally market and sell their products to consumers - the sellers are typically Chinese consumer goods manufacturers and the consumers are typically bored students in South London apartment blocks who only just realised that they need a safety harness for their hamster). With the sheer number of consumer goods rising and rising, and the increasingly disruptive effect of "peak shopping" events like Alibaba's Singles Day or Amazon's Prime Day, the pressure placed on the global supply chain has never been more apparent. 
Here are Supply Chain Digital's top three e-commerce trends that are raising the stakes in global supply chain operations and how businesses can overcome them. 
SEE ALSO:
Peak days
Amazon reported revenues of $4.2bn on Prime Day 2018, an increase of 33% year on year, and 2019's Prime Day only built on that trend. The frequency and scale of major e-commerce events is only growing. Such events place enormous strain on national logistics networks. 
Richard Howells, Vice President of Solution Management at Digital Supply Chain, SAP, thinks we should look to the king of ec-ommerce: Amazon. "We are entering a new freight era powered by intelligent data, enabling real-time decision making for both shippers and carriers," he says. "To stay competitive, organizations need to take a page from Amazon's book, by working to maximize worker utilization, and efficiency, see more sentiment analysis, market data on demand, make informed decisions about their operations, and ultimately grow their businesses in smart, strategic ways."
The AI-powered supply chain
This need for impeccable data, gathered both internally and externally from companies and consumers, is the challenge that supply chain and logistics are going to have to fight to overcome if they want to take advantage of the $2.8trn e-commerce industry. Alex Kerswill, Supply Chain Customer Success Manager at Peak, thinks that the industry has a sizeable mountain to climb. 
"Increasingly, that last piece of the process is growing in importance. And while this should be unsurprising, given that more and more goods and services are bought online – either through retailers, 'box businesses' like HelloFresh and Harry's Razors, or to-your-door services like Deliveroo – it does mean that logistics companies are transitioning from being a functional part of the customer experience to the star that will make or break it," he says.
Increased customer centricity
Back in February, Glen Hartman, Senior Managing Director, Accenture Interactive North America and Global Digital Marketing, wrote that: "by now, it's clear that customer experience is the battleground for brands to take victory in their respective markets. As we enter 2019, this philosophy is truer than ever."  
The rising convenience and range of options available to e-commerce shoppers means that the margin for error on the seller's part will continue to shrink. 
Derek Bryan, Vice President of EMEA at Verizon Connect, agrees: "These innovations have largely focused on empowering customers to take control of their own delivery experience… In a climate characterised by rising expectations of customer service, lower tolerance of the failure to meet these expectations and the use of social media as a platform to voice customer complaints in the public forum, it's more important now than ever for businesses to deliver upon their promises." 
Whatever the solution, and whatever the shape and size of the next problem that the burgeoning online shopping space throws at its supply chain operators, there is no going back. A new type of interaction between company and customer, first seen on 11 August 1994 in a small house in Nashua, has woven itself into the very fabric of modern life and business. Supply chains will adapt, new technologies will be adopted and, in the meantime - alongside the people of Chad - we should all take note of the day that changed the global supply chain forever.