eMar Project to make European maritime more competitive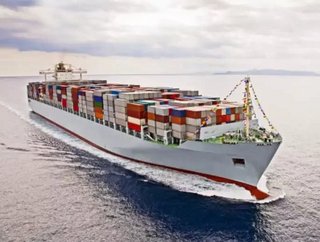 The eMAR Project is a three year EU funded research project, which comes to an end in a year (December 2014), to improve the efficiency and increase th...
The eMAR Project is a three year EU funded research project, which comes to an end in a year (December 2014), to improve the efficiency and increase the competitiveness of the European Maritime Transport.  The success of the eMAR Project will be a part of the strategic goals of the EU Maritime Transportation Strategy 2018.
Maritime transport constitutes a major economic contributor to the EU economy. As such, EU, through the EU Maritime Transport Strategy, aims to actively support the maritime sector in offering quality shipping services, including the enhancement of maritime transport information management. The latter represents the core objective of the EU e-Maritime initiative, part of the EU Digital Agenda. More precisely, the goal is to make maritime transport safer, more secure, environmentally friendlier and more competitive by improving knowledge, facilitating business networking and dealing with externalities.
Bringing IT technologies close to maritime industry
The eMAR Project redefines the maritime sector's complexities and heterogeneities by developing and implementing modern tools including:
Advanced Shipping Management Technologies:
Strategic Fleet Management
Personnel management, Crewing and training systems
Chartering Dashboards particularly monitoring chartering rates and trends from brokers
Ship condition monitoring, maintenance and emergency support systems
Load planning and optimization particularly interaction with routing, port systems and cargo monitoring systems;
Voyage management systems.
Corridor Management and Supply Chain Management applications including:
Multimodal Corridor Design and Monitoring applications addressing terminal and infrastructure for transport management (capacity, transfer systems, access control requirements, security equipment)
Intermodal Transport Chain Planning including booking and planning, responsive information based strategies and operational deviation planning.
Supply Chain Monitoring & Control
Performance management and benchmarking
Additionally eMAR will develop Interfacing Applications with/to Third Party Digital Services, including
1.       e-Navigation support services
2.       e-maintenance services
3.       e-rules, to support compliance
4.       e-Commerce support services
5.       e-libraries and e-learning
6.       Interfacing with SSN
7.       Interfacing with National Single Windows
The eMar approach facilitates the extensive participation of the European maritime public, business and research community in a knowledge development process. eMar's active feedback process from/to EU Maritime Stakeholders will support improvements in connectivity and security, but also shared information and knowledge, thus fostering digital inclusion of maritime participants and managing collaboration between public and private parties.
In the coming months, the project will develop pilot 'tools' in order to facilitate daily transactions between the maritime agencies and the governmental / administrative services throughout EU.