Efficio: setting up a post-COVID-19 supply chain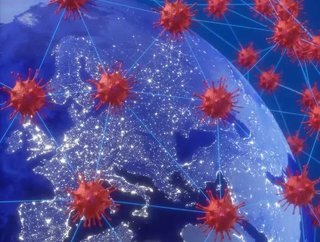 Supply Chain Digital takes a closer look at leading supply chain consultancy Efficio's report 'Setting up a post-COVID-19 supply chain'. With the...
Supply Chain Digital takes a closer look at leading supply chain consultancy Efficio's report 'Setting up a post-COVID-19 supply chain'.
With the coronavirus outbreak shaking up the world, the eventual effect it will have on the supply chain, like so many other industries, remains unclear. Suppliers in Asia were the first to shut down production, with procurement and supply chain executes immediately hit with the vulnerability of their global supply chains.
Supply base resilience
COVID-19 has uncovered weaknesses in many organisation's supply chains. Companies must now review the global footprint of their supply base to avoid supply-side risk from one geography. The coronavirus has shown that companies that have developed and introduced supply chain risk management as part of their SRM framework are better prepared to mitigate the business impact.
It is vital to implement risk assessments into your supplier relationship management strategy and develop business continuity plans. They should not just cover the ongoing review of global supply base setup in terms of geography but also economic and political risk analysis of the countries in which your suppliers are located. It is wise that companies multi-source strategic commodities or key components to decrease the dependence on a single supplier. Supply chain and procurement executives should analyse their spend and reduce the reliability on one supplier and location.
A new approach to inventory management
Procurement and supply chain executives should review their material and develop an increased amount of distinguished strategies for each sub-group of materials. Lots of companies have struggled significantly from the lack of supply of low-value critical items, such as the expensive PPE equipment like mouth and nose masks. Organisations should include low value items into their thoughts as 'strategic goods' as they can't be produced without them. 
SEE ALSO:
Just-in-time delivery has also become a key area of focus for supply chain managers. Due to the recent disruptions because of the crisis, an adjustment to today's reality is necessary to increase reliability.
Re-evaluate contract structures
Due to the unprecedented nature of COVID-19, many contracts have included a force majeure which allows for such a disruption. Efficio believes there are several key commitments that companies should require from suppliers during the disruption. Executives should ask themselves:
How are we dealing with short-term changes?

How can we ensure supply safety and supply priority?

What if prices are changing rapidly?

What happens if volumes are committed?

How are business risks shared?
Treat your logistics providers as partners
It is also important to evaluate your logistic setup. Due to the substantial decrease in global air traffic, it led to a reduction in air freight capacity, which affected many global organisations that rely on just-in-time delivery models. This caused delays in production because of missing critical items and, more importantly, increased congestion at major ports globally.
Efficio believes that firms should consider their logistics providers as partners in order to secure capacity and work out different routes to get the products to their customers efficiently.
Digitalise your supply chain
It remains vital that companies can increase the visibility of their supply chain once production resumes at full capacity. Organisations should focus on Tier 1 suppliers to help your organisation to understand the supplier's flexibility to shift and change production at a moment's notice. It is also key to ensure visibility further down the supply chain on Tier 2 and 3 suppliers because their performance impacts your supplier's capability to complete orders.
To read Efficio's full report, click here!
For more information on procurement, supply chain and logistics topics - please take a look at the latest edition of Supply Chain Digital magazine.