Deloitte: embracing change in the supply chain space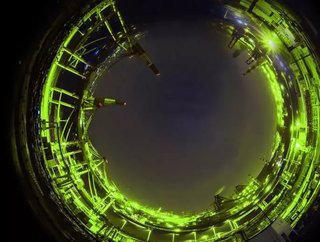 Change. It's a word that's been frequently used in the supply chain space over the past few years. With digitisation having an ever-increasing effe...
Change. It's a word that's been frequently used in the supply chain space over the past few years. 
With digitisation having an ever-increasing effect on how businesses conduct operations, it is more important than ever before to evolve with the latest trends. Empowering companies to do just that is Corinne Goldberg, Manager at Deloitte LLP. Deloitte is considered one of the world's "Big Four" professional services networks alongside PwC, EY and KPMG and serves four out of five Fortune Global 500 companies. Goldberg is a technology implementation enthusiast with cross-industry experience. As part of Goldberg's role, she advises global organisations on the design and delivery of best-in-class risk management programmes through technology adoption, supporting businesses to streamline efficiency, reduce costs, and mitigate exposure to supply chain risk. In an exclusive interview with Supply Chain Digital, Goldberg discusses the influence new technology is having on the supply chain industry.
 
What are the biggest challenges companies face to manage their supply chain effectively? 
Although organisations are aware of the importance of maintaining visibility over their supply chain, the reality is that there tends to be limited transparency due to the complex and disparate network of partners that perform a variety of activities on behalf of an organisation. Businesses that operate in this environment adopt a reactive approach to managing risk, which exposes a business to vulnerabilities including regulatory non-compliance, reputational damage, and operational disruption. Without adequate visibility over a supply chain, an organisation is unable to build resilience by putting in place appropriate controls and governance to manage and monitor its network of partners. Furthermore, many organisations lack customised technology platforms that would enable a deliberate and structured approach to assessing the risk profile of their supply chain partners and tracking control gaps over the contracting lifecycle. These limitations create challenges for organisations to validate that they are working with the right ecosystem of partners and can proactively identify and manage risk.        
With digital transformation having such a major impact on the supply chain industry, how vital have technologies such as AI become to businesses?
The introduction of AI-enabled technology has changed the landscape for organisations to manage, monitor and track the movement of goods and services in a supply chain. In today's globalised and interconnected marketplace, many organisations operate a complex supply chain that requires engagement with hundreds of outsourced providers to bring goods or services to consumers. This dynamic presents challenges for organisations to effectively monitor their extended enterprise. Prior to the development of AI-enabled technologies, organisations struggled to develop a sophisticated mechanism to detect patterns and leverage enriched data sources to derive actionable insights about their supply chain network. With AI-enabled technology, organisations can develop deeper and more predictive insights about their business partners to inform their sourcing strategy and risk management activities. This ability generates unprecedented opportunities for organisations to optimise their approach to supply chain management in ways that were not possible before.  
Although AI and other technologies can be an important tool for companies, do you envisage any risks arising through their introduction into business operations? 
Disruptive technologies generate value for businesses in many important ways. B2B technology platforms enable an organisation to streamline activities and enhance collaboration through the automation of routine tasks, the digitisation of manual processes and the consolidation and centralisation of information. As a result, organisations are becoming more efficient, transparent and collaborative. This shift is enabling a realignment of resources to prioritise the customer experience in ways that were not possible before. But despite the positive benefits of technology adoption, organisations should be mindful of risk. Technology products can be cumbersome to integrate into an organisation's operations if their purpose and use is not well-understood. For many organisations, AI-enabled technology presents a learning curve as effective adoption requires alignment and training across multiple business areas, including deeper linkages with data scientists and technologists. Furthermore, integration of AI presents ethical challenges for organisations with respect to ensuring ethical compliance, mitigating bias when developing algorithms and creating standards to ensure trustworthy AI programmes. 
What considerations need to be taken into account when introducing a new technology into an organisation's routine business processes?    
Effective technology adoption requires a comprehensive understanding of an organisation's pain points in order to introduce a technology solution that is fit for purpose. This understanding can be achieved by identifying an organisation's existing level of maturity with respect to technology adoption. Understanding the current maturity is vital to designing an appropriate technology-enabled future state operating model. Furthermore, a robust change management programme should also be considered to facilitate seamless adoption through education and training. Without a robust change management programme in place to facilitate organisation-wide adoption, usage can be fragmented and disparate, making technology a hindrance rather than an enabler. Lack of alignment on adoption across technical and non-technical teams can create friction and confusion. A targeted change management programme should be established to ensure that technology is understood across the organisation and that the buy-in is received from key stakeholders to facilitate adoption. 
What do you envision the future of the supply chain industry to look like?
As technology products continue to become more sophisticated and new use cases are developed to address gaps in supply chain management, I'm excited to see the plethora of tools that organisations will have at their disposal to modernise operations and increase their understanding of the extended enterprise. I'm looking forward to seeing technology products that leverage blockchain to enable product tracking from the source to the consumer, as they will continue to add value by bringing increased transparency to the manufacturing and distribution process, providing both organisations and consumers with greater assurance over aspects such as product quality. AI capabilities will provide more precise, predictive capabilities to enable organisations to optimise supply chain spend and detect risk earlier in the contracting lifecycle. There is lots of innovation in this space that has tremendous potential to transform the way organisations manage their supply chain network. 
For more information on all topics for Procurement, Supply Chain & Logistics - please take a look at the latest edition of Supply Chain Digital magazine.