COVID-19: global supply chains to expect major reshuffle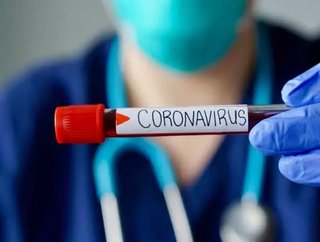 Amidst current global uncertainty following the outbreak of the Coronavirus (COVID-19) supply chain expertspredict a major reshuffle within the industry...
Amidst current global uncertainty following the outbreak of the Coronavirus (COVID-19) supply chain experts predict a major reshuffle within the industry.
Image source: CNBC
As a result of the current pandemic many companies and countries are having their vulnerabilities exposed. Those that rely heavily on a limited number of trading partners are facing a wave of challenges as a result of city-wide closure and quarantines, resulting in many factories shutting down their operations. 
"One of the things that really became apparent with COVID-19 is the rapid change that has occurred in terms of the critical mass of value chains that have built up in China from 2003 when we had SARS, to 2019," said Alex Capri, from the National University of Singapore's business school. 
Since late January, China began shutting down its factories, and being one of the world's largest economies, this stop in production has globally disrupted supply chains. In 2003, when the SARS virus broke, China contributed just 4% to the world GDP. Today, the country contributes almost 20%.
This growth has come from foreign investment, with particular focus on the manufacturing sector. However, experts predict to see a 'sharp reversal' as company's look to mitigate risks and localise their supply chains, particularly among those in technology and pharmaceuticals.
"We are going to see massive restructuring of supply chains," said Capri, who believes that although China is gradually returning to work it could take months to ramp up operations and catch up on losses. Kloepfel Consulting, notes that a third of companies have major Chinese customers, with 81% relying on Chinese suppliers. 
SEE ALSO:
Supply chains risks have begun to multiply
As the pandemic epicenter shifts toward Europe and America, the knock-on effects have begun to multiply. According to experts, large volumes of manufacturers are experiencing supply problems due to the outbreak, with companies increasing the use of 'force majeure' a contract law which refers to exceptional events which prevent or hinder the performance of an obligation (44% increase). 
Following the first wave of disruption to the supply chain from China, further disruptions came from South Korea and Japan. As the surge in COVID-19 cases continue into Europe and America, supply chains may take another hit. 
"As the COVID-19 global outbreak has widened, even if the Chinese manufacturing companies were to resume their work at full scale...countries and regions might receive a second hit from the drop in a trading partner's supply, and vice versa," commented Bruce Pang, head of macro and strategy research at China Renaissance Securities.
Other supply chains will reshuffle China will remain an important market for supply chains, however companies may look to diversify their strategy when it comes to sourcing.
"I don't think things will return to normal as we've known them over the last couple of decades," said Capri. "We are in a completely different new era now and globalisation as we've known it in the past is over."
For more information on procurement, supply chain and logistics topics - please take a look at the latest edition of Supply Chain Digital magazine.