Continental Tyres Selects JDA Software to Transform its Global Supply Chain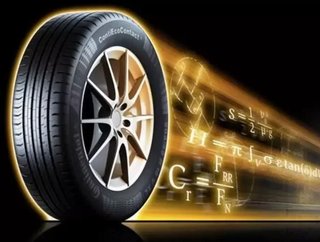 Follow @SamJermy and @SupplyChainD on Twitter.JDA Software has announced that German manufacturer Continental Tyres, has selected solutions from the JDA...
Follow @SamJermy and @SupplyChainD on Twitter.
JDA Software has announced that German manufacturer Continental Tyres, has selected solutions from the JDA Manufacturing Planning Suite to help it transform its global supply chain operations.
As part of the company's SCM 2.0 transformation, Continental Tyres is looking to employ different supply chain strategies to serve its different customers and channels based on their value to the business.
Continental Tires will be deploying a global solution footprint from JDA's supply chain planning solutions. This integrated solution suite offering is united through the JDA Platform which also is a key facilitator for the integration to the SAP ERP landscape at Continental Tyres.
Marc Schürer, head of Global Tire Logistics, Continental Tyres, said: "As a global business we must cater to a wide range of customer needs and we see a high performing supply chain as a key competitive differentiator. For instance, we are now serving more tire replacement providers than ever before, all of which have different demand patterns.
"Understanding customers and serving them effectively is a critical element of our SCM 2.0 initiative as we look to grow further. JDA has a clear understanding of how our business is evolving. JDA's solutions, combined with its experience in both manufacturing and retail, made it the obvious choice when it came to selecting a partner to help us transform our supply chain operations."
With sales of €33.3 billion in 2013, Continental is among the leading tyre manufacturer and automotive suppliers worldwide. Its Tyres division has 73 locations in 42 countries. The division produces tires under the brand names of Continental, Uniroyal, Semperit, General Tire, Viking, Gislaved, Euzkadi, Sime Tyres, Barum, Mabor and Matador.
By adopting a segmented supply chain approach, Continental Tyres will be able to offer differentiated services to its various customer segments. This will enable Continental to better meet variable customer demand, while also enabling it to execute customer orders in a much more profitable manner. It also helps Continental build a lean supply chain from production all through distribution, agile enough to address current demand and supply variability challenges.
Mark Morgan, Regional Vice President, EMEA, JDA Software, said: "A one-size-fits-all supply chain is no longer sustainable in today's consumer connected business environment. Manufacturers need the tools to effectively analyse, plan and monitor their end-to-end supply chain, so that they can deliver a differentiated and beneficial service to individual customer segments.
"Continental Tires supply chain performance has been integral to its business success; therefore we are delighted to be helping the company on the next stage of its transformational journey."
For more information, visit www.jda.com