Is consolidation the key to saving our cities? Three projects that are paving the way
By Mark Bellamy, director at B2C Europe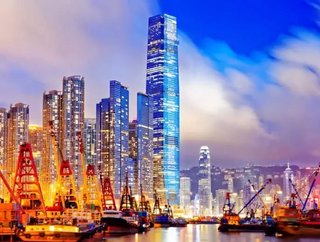 It's a widely known fact that parcel deliveries are causing problems in our cities. Manyof us living or working in European cities can see that not o...
It's a widely known fact that parcel deliveries are causing problems in our cities.
Many of us living or working in European cities can see that not only is infrastructure struggling with the number of cars, vans and lorries on the roads, but that pollution levels are also dangerously high. What's more, with urban freight set to increase 40% by 2050, and the latest ONS figures revealing a 3.4% population growth in city regions between 2011 and 2015, compared to a 2.5% increase in the rest of the UK, it's clear that we need to address this growing problem.  
Recent research we conducted ourselves shows that 62% of respondents across France, the Netherlands and the UK are concerned about the effect ecommerce is having on congestion and the environment. The ecommerce industry needs to look at new ways to tackle these issues, especially in last mile delivery.
One option the industry is already exploring is the consolidation of urban freight. In some areas, city councils, logistics companies, retailers and consumers have begun working together to reduce congestion; by consolidating parcels into shared vehicles, meaning fewer are on the road day to day.
With these benefits in mind, here are three examples of consolidation initiatives happening in the UK:
1)     Crown Lands
Regent Street is one of the most popular shopping destinations in the world. However, research showed that 73% of consumers who shopped in this area found the experience exhausting and overwhelming. To address these concerns, as well as the growing pollution and congestion problem, the Crown Estate, which owns the area, appointed a logistics company to operate a delivery consolidation scheme.
With an aim to reduce congestion while also driving footfall, the independent delivery company works with retailers in the area to bring together deliveries and reduce the number of lorries and vans on the road. All consumables from suppliers are sent to a consolidation centre just outside the congestion zone. From here, all deliveries to the West End are combined in a few vehicles. Amazingly, this has reduced ecommerce vehicle movement by up to 85% in the area, highlighting the significant benefits of consolidation.
2)     Last Mile Leeds and Manchester
Last Mile Leeds and Manchester is a cycle freight company which works with delivery companies, such as DHL, to reduce the number of vans and lorries driving through the city centres.
The company has a depot near the centre of both cities, which is where suppliers take the parcels they want delivered. Once they have received the goods from the supplier, Last Mile uses cycle couriers to deliver the parcels to other areas across the city. This saves the supplier time, as there is no need to go to numerous drop off points across the city centre, while also reducing congestion and pollution levels.  
3)     The cross-river partnership 
One of the most significant initiatives is this London-based partnership which works on various projects with councils, residents and delivery companies to try and change behaviours and promote better use of existing transport infrastructure. The partnership works on various projects across the city, including Last Mile Logistics, DeliverBEST and "click, collect, clean air".
Last Mile Logistics
Last Mile Logistics (LaMiLo) is a pan-European scheme which works with both the private and the public sectors to improve last mile deliveries in cities. This project aims to fully consider the 'last mile' of a supply chain when planning a freight logistics journey.
            DeliverBEST
Another project the partnership has worked on is DeliverBEST. This is a tool that's been developed for logistics companies working in central London. It enables businesses to identify actions they can take to improve the efficiency of their deliveries, save money, reduce congestion and cut air pollution.
            "Click, collect, clean air"
The "click, collect, clean air" campaign aims to change the behaviour of residents in London to choose "click & collect" instead of delivery; consumers can use this website which tells them where their nearest collection point is, as well as its opening times. The aim of this project is to have consolidated deliveries sent to allocated collection points, instead of to different residences every day.
Unlocking the industry's potential
These initiatives are examples of how consolidation between logistics players, consumers and councils can improve last mile delivery across the UK. By looking for new ways to consider the 'last mile' in cities, we can reduce the number of ecommerce vehicles on our roads, reduce the industry's contribution to high pollution levels, and sustain the fast growth of the ecommerce world.