Companies Urged To Prepare Supply Chains For Disruptions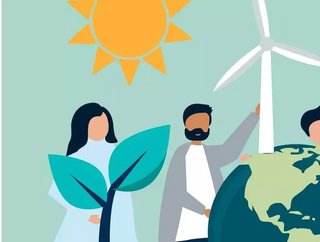 The Sustainability Consortium and HSBC have released a new report, urging companies to prepare their supply chains for climate change disruptions...
As the COVID-19 pandemic has revealed, many organisations around the world were unprepared for such large scale disruptions. The report from The Sustainability Consortium (TSC) and HSBC raises the issue that climate change disruptions could raise costs for supply chains and jeopardize entire operations, and the ability to meet the needs of consumers and customers.
The report, titled "Improving Supply Chain Resilience to Manage Climate Change Risks" was funded and supported by the HSBC Centre of Sustainable Finance, and warns that the ongoing changes in the climate will result in more severe disruptions.
Extreme weather events will become more frequent and disruptive, rising sea levels will continue to disrupt supply chain configurations more and more frequently. The concern with climate change-induced disruptions is that they can lead to long-term increased costs, lowered quality and lower quantity of supplies provided to manufacturers by suppliers.
Dr. Kevin Dooley, co-author of the report and Chief Scientist at TSC, said "We all see the myriad of supply chain disruptions occurring during the current coronavirus pandemic. Unfortunately, this prefaces the types of challenges that supply chains will face in the future from increasing climate change. Now is the time to create more supply chain resilience."
"As companies worldwide are in the midst of dealing with COVID-19's impact on their business operations and their supply chains, current events put in sharp relief the impact of supply chain disruptions on a global scale," said Patricia Gomes, Regional Head of Global Trade and Receivable Finance
Investor attention may be diverted by climate change risks and disruptions, to increase attention on company's supply chains and the greenhouse gas emissions produced by it. Climate change must be incorporated into broader supply chain risk management strategies to avoid this.
A company's ability to withstand events that could disrupt the supply chain can be enhanced by bridging and buffering strategies. This can help to protect against inevitable failures and disruptions. Increased cost, lower quality supply, delayed supply and delayed delivery of goods should all be covered in the planning for risk events.
A company that has clearly planned and prepared to become more resilient will naturally be more attractive to consumers, customers and investors. Following a risk mitigation and management strategy, with climate change incorporated will not only create a more resilient supply chain, but a more attractive one too.