Communications technology & intelligence: Cisco explored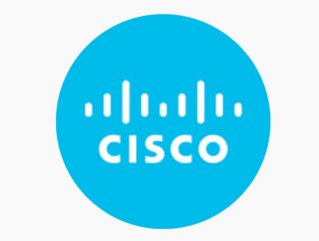 Cisco allows people to make powerful connections across business, education and creativity - now the business is a force for global security intelligence
Cisco hardware, software, and services are used to make communication easier, enabling access to information anywhere and at any time - because the world was not always so talkative.
Cisco was founded by a group of Stanford University computer scientists in 1984 and now has a team of over 71,000.
Husband and wife duo Len Bosack and Sandy Lerner wanted to email each other from their workplace offices, but technology prevented such communication. They created a technology to manage their local area protocols and Cisco was born.
Cisco sells its products and services, both directly through its own sales force as well as through its channel partners, with a revenue of US$49bn.
Global intelligence at Cisco
In the age of cybersecurity, the company is committed to global intelligence.
"We're combining our technology with industry-leading global intelligence and our focus on cyber skills," said a representative. "We're focusing on digital and cyber skills through the Cisco Networking Academy - so the people who use the internet can become part of its defence. We also work with a wide range of public and private sector partners, including the country's leading security experts, from the National Crime Agency and the National Cyber Security Centre, to GCHQ and the Internet Watch Foundation."
Cisco is in a partnership with Talos, a threat intelligence and security organisation that monitors the threat landscape across the globe, with 350 full time threat analysts who have high-level expertise in threat intelligence and malware analysis.
Cisco's future plans include building on its ESG commitments
Cisco looks for opportunities to minimise its impact on the environment in every corner of the business - and across its supply chain.
Cisco has hit many sustainability targets, including a 60% reduction in Scope 1 and 2 GHG emissions in FY21 and sourcing 85% of its energy from renewable sources in FY21.
By 2040, the company has set a goal to reach net zero across global Scope 1, 2, and 3 emissions - a decade ahead of most.
As the company has consistently been forward thinking and target hitting, Cisco will be leading communication technology companies down the net zero road - with lots of emails.