Comment: Three Criteria Your Supply Chain Analytics Partner Should Meet
By Shashikiran PB, Principal – Analytics Delivery, Tredence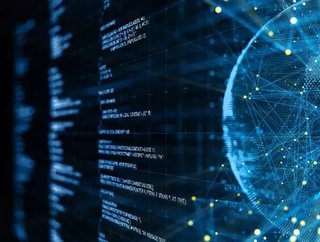 When it comes to choosing an analytics partner for supply chain, there is an important checklist businesses should go through to ensure they find the ri...
When it comes to choosing an analytics partner for supply chain, there is an important checklist businesses should go through to ensure they find the right one.
Each company is present at a different stage of analytics maturity and the fact is that even within the same company, different planning processes have different levels of depth and maturity when it comes to analytics. So, the need is to find a true partner that can handle multiple aspects to analytics services as well as the ability to integrate with a customer's current environment.
So when evaluating a potential analytics service partner, we should look at whether they can provide all the following services in equal measure.
Business Intelligence (BI) – reports and visualization

Planning problems – design, develop and support of an analytics based solution

On-demand rapid analytics – an extended client-team with onsite and offshore model
If the partner is unable to provide any of the above, there is a need to reconsider and evaluate other partner options.
The first thing your analytics services partner should be able to do is get your company's BI in shape – this is the very backbone of analytics.    The problem right now for most companies is that their data resides in all types of systems that don't talk to one another.   The right analytics partner should be able to create a platform powered by data engineering, big data and technology that can put the data in one place and make it efficient so that it can be easily refreshed.  On top of this platform, the partner can create BI solutions to help businesses make better informed decisions based on real data.
A good supply chain analytics partner should also be able to help through the planning processes through analytics intervention using applied mathematics and technology deployment.   This includes problem solving in issues like routing, scheduling, production planning, and stock allocation. It involves moving from spreadsheets to real-time analytics solutions and knowing how to move beyond the limits of off the shelf analytics products. In many cases, the partner needs to exploit the capabilities of the existing products with the client and then, build layers of customization to make the results even more effective.
Finally, the right supply chain analytics partner should be able to run on-demand rapid analytics.  Every single organization we have spoken with at Tredence has dozens of small unsolved analytics problems. These problems surface on a fairly regular basis and the clients cannot hire full time people to solve these smaller issues when they arise.   But if you can find the right analytics partner, this team can handle ad-hoc demand for decision support analytics with highly developed skillsets in data extraction, cleansing and preparation, rapid analysis and generation of actionable insights. Using an onsite team as well as a technically skilled offshore team has shown to be the right combination for solving these on-demand analytics problems providing effective trade-offs in terms of costs, turnaround time and access to a large pool of skills.
As an example, we've done work with a major trucking company that has been using big legacy analytics systems for over 30 years. The client was evaluating several dimensions in order to improve on operational efficiencies; for instance, they were evaluating what is the right number of vendors to work with to have the best trade-off between costs, risks and service levels, OR, why are some software upgrades failing across our fleet of trucks or which auto parts are likely to fail next?  They could not invest three plus years to build out another big analytics solution; they needed someone to do rapid, accurate analysis, by first creating a data pool and run queries on it, with mathematical manipulation that could be used for immediate insights. They needed an analytics team that would run reports in a consistent, accurate manner every time, with a user interface that was intuitive and visually appealing.
The company realized that even if they had an analytics service provider already doing Step 1 and Step 2 for them (BI and Planning Problems), they needed to also do Step 3 -execute on-demand rapid analytics. 
In this case, the first thing Tredence did was to remove the obstacles around on-demand analytics. We deployed a team consisting of both onsite resources at the client location as well offshore ones at our Global Delivery center in Bangalore. This team produced rapid insights and answered the most pertinent customer needs on the scale of urgency and importance. With these problems behind us, the client could concentrate on addressing longer term problems that needed powerful solutions driven by advanced analytics and technology. In parallel, a high majority of BI tasks were automated leading to further efficiency across the board.
Apart from these three important criteria is change management – this is how an analyst evaluates his own work and makes it better.
Your supply chain analytics partner should be able to take a step back and examine what was the original business problem for their client, what did the analytics achieve, and how that is tied back into their business.
For instance, as a supply chain partner, we believe that there is a massive revenue opportunity for one of our clients in how they plan their truck routes from their distribution center on a day to day basis. Our analytics services can recommend the best way to do truck planning, but if we stop there, the solution can never be utilized.  We need to take into account the business' IT system where orders are prioritized based on which customer is most important and then fed into the transportation system.   We need to understand the user rights associated with the system and who is allowed to view which information about orders and routes. Our job as the supply chain analytics services provider is to understand how our solution integrates with the current environment of the customer. We even need to think about how the planners as well as the truck drivers are incentivized in order to make the best decisions for the client.
It's really about integrating analytics with the current business environment. If a business picks a company that can do the first three criteria but does not understand change management or how the analytics should be integrated into an existing business environment, then they are really on a self-fulfilling mission that will never truly make an impact on solving the business problems.
Going through this checklist and ensuring your partner can do the full circle of supply chain analytics from BI, to planning, to on-demand rapid analytics and then integration is essential for answering challenging business problems.  Be prepared to have potential partners explain how they conduct each step for their clients to win your analytics business.