Comment: The secret to making customers care about supply chain
By Matt Gunn, Infor Retail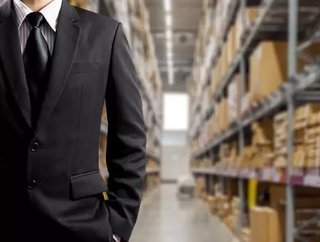 Imagine a world where customers care about how products are sourced, made, and delivered, understand what goes into pricing, and generally take great jo...
Imagine a world where customers care about how products are sourced, made, and delivered, understand what goes into pricing, and generally take great joy in the experience. A world where customers are fluent in the language of supply chain.
It's not as farfetched as you may think.
Supply chains solve complex problems. And in the company of supply chain professionals, we use big words and complicated terms to talk about it. Words like multi-modal logistics and global transportation, mass-customisation and postponement, procurement and letters of credit, demand management, the cost of inventory and buffer stock, assurance of supply, warehousing, and the last mile.
We nitpick over the differences between distribution and fulfilment centres, debate the true definition of supply chain visibility and the role of control towers to support orchestration across a complex network of suppliers, trading partners, and carriers. And we're still not sure if our industries are facing an apocalypse or simply working through the growing pains of transformation in the digital age.
It's a mouthful. And as we dive into the technical details and jargon that comprise the modern language of supply chain, one can't help but picture the average consumer's eyes glazing over.
But that's not necessarily the case. There's mounting evidence people care more about supply chain than ever – they're just not using our words for it.
Therein lies the secret.
The words used to describe supply chain were different at the recent Shoptalk Europe conference in Copenhagen, Denmark, a gathering of more than 2,500 retailers, start-ups, technologists, and investors all focused on the worlds of retail, fashion, and ecommerce. Though most attendees weren't purely in the business of operations and supply chain, all were exploring how to reach, engage, and enlighten the customer wherever and whenever they might choose to shop.
And as technology continues to smooth the seams of commerce, the lines between supply chain, stores, digital, and omni-channel have all seemed to blur, and the only thing that really matters (or that's always mattered) is the customer at the centre of it all.
Listen closely enough to your customers and internal stakeholders, and you'll hear discussions about supply chain's growing role in an increasingly digital world. People understand and talk about things like visibility and logistics, pricing, and how products made more than ever – and the effect they have on people's lives.
Customers care about logistics. They expect to know when and how a product will arrive, what it costs, and what happens if they're not available to receive it. Gone are the days where a three- to five-hour (or day) delivery window was an acceptable practice.
One example of this evolution is Picnic, a Dutch grocery start-up that, in the words of founder Joris Beckers, has reinvented the milk man. Like the delivery services of yore, Picnic focuses on the direct relationship between the service provider – in this case a delivery driver – and the customer. Picnic solves for the last mile not with stores or outsourced delivery services, but with a fleet of custom-designed electric trucks built for urban areas and driven by delivery people who consistently work the same route in the same neighbourhood every day.
The result is a customer base that's not only loyal, but that in many cases has adopted their driver as a part of the community. That direct relationship is backed by technology that, similar to Uber, shows customers exactly when their order will arrive and where it is – from the distribution centre all the way to their front door. Though the company started small, Picnic grew fast and grabbed investors' attention along the way. And while Beckers doesn't talk supply chain directly, the business has clearly won its customers on shipment visibility, real-time logistics data, and the seamless integration of assortment, inventory, payments, and delivery.
For better or worse, we live in an age of instant access to information. And that access has given customers more insight into how products are made and their true cost. Some businesses are turning that into a competitive advantage.
Dollar Shave Club founder Michael Dubin also presented at Shoptalk, as his company – now owned by Unilever – plans to scale the business and expand overseas. In its rise from modest subscription start-up to a $1bn business, Dollar Shave Club won its customers not only with clever marketing, but with a price and delivery scheme that gave customers greater transparency into what shaving and grooming products actually cost. The company built up a base of more than 4.25mn subscribers – all who care about receiving products from a low-cost supplier at consistent service levels and with an assortment tailored to their specific needs. To Dubin, DSC is as much a community as it is a business. One that grew because of its supply chain.
For a growing number of people, it's not just important to know how a product's made, it's true cost, or whether or not it's in stock. Many consumers also want to know whether a product is ethically sourced, has a low environmental impact, or is made under humane working conditions.
One example of customers pushing brands to show their work in supply chain is fast-fashion retailer H&M. The apparel industry is notorious for its waste, environmental impact, and treatment of workers, a fact that makes fast fashion that much more sensitive a space. To help mitigate these concerns, H&M adopted practices like clothes recycling, annual sustainability reports, and product listings that go beyond price and description but also show where a garment is made and what raw materials and processes go into them. Clear signs that customers care about the supply chain even if they don't use the same words as we practitioners do to describe it.
Ultimately, supply chain was a big part of Shoptalk Europe – even though only a small slice of its presentations were explicitly about supply chain. And as research has shown, 61% of millennial shoppers will switch brands because of some issue directly related to the supply chain, whether it's quality, availability, how it treats its workers, or its impact on the environment. They just don't use the same words as most people in operations and supply chain to describe their feelings.
In any industry, not just fashion and retail, the supply chain has a wider impact than we may think. After all, delivery methods, shopping experiences, transparency, and product insight all derive from some aspect of supply chain. Whether we're trying to sell customers on this fact or even internal stakeholders within a different part of the company, it's important to remember that the words we use matter. Indeed, supply chain is a space ripe for analysis, data science, academic study, and creative thinking.
And with the high complexity and widely distributed nature of today's global supply chains, it's no wonder we often describe them in polysyllabic and seemingly monolithic terms. But it's worth remembering that supply chain can also be related in common terms, as a story of what went into the creation and delivery of a product, and the meaning it has to the all-important customer.
Perhaps the secret to making people care about the supply chain is to not talk about supply chain itself, but about the difference it makes in peoples' lives. There is commonality among all these examples. It's not just about changes to the world – it's about how supply chain makes the world a better place.