Supply Chain Risk Management
Google adopts SAP Ariba's Cloud-based Technology Solution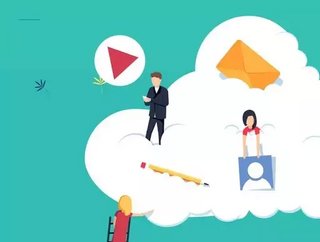 Google has announced it will complete the transition on August 24th...
SAP and Google have had a strategic partnership since 2017. Two companies have joined forces to help SAP's customers digitally transform their business and digitise their processes. The partnership intends to help customers adopt a cloud-based strategy and build robust and innovative IT solutions that achieve short and long term goals.
The transition to SAP Ariba Network is happening in waves, with the finished date planned to be the 24th August. This change in it's supplier management process aims to make comprehensive business transactions and further strengthen Alphabet Inc. and Google's partnership with improved communication. 
Alphabet Inc. is the parent company of Google and with this transition means that they will both be creating accounts with SAP Ariba Network. SAP Ariba alongside SAP Fieldglass and SAP Concur make up SAP's intelligent spend platform, the largest commerce platform in the world. With over $3.8 trillion in global commerce annually in more than 180 countries. 
With the adoption of SAP Ariba, Alphabet and Google's suppliers will receive better visibility of the status of their orders and invoices. The platform allows suppliers to access and update their information as well as take action on business transactions. This means that enterprise and standard suppliers can easily manage their account and contract information with Alphabet and Google.
The supplier management platform features include, for suppliers:
Contract management and updating account information
Receive and manage new purchase orders
Digitally submit invoices for processing and payment against purchase orders
For Alphabet Inc and Google, the transition will help manage supplier information, lifecycle and performance. The companies will also receive: 
Accurate supplier information records
Ability to integrate supplier qualifications such as cost, quality, delivery and more.
Supplier and supply risk management
According to SAP's 2020 2nd Quarter Statement, the SAP Ariba Network platform is adopting Qualtrics technology into its system. This will be a huge help for SAP's partners, especially Alphabet Inc and Google in enhancing suppliers' experience. This allows for a continuous and seamless feedback loop for suppliers and buyers in the network, making business transactions easier.