Comment: The new rules of demand/supply integration
By Eric Pfeiffer, senior director of supply chain management, HAVI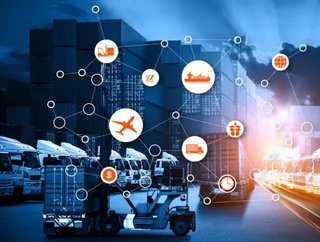 A critical factor in battling for consumer market share in today's digital age is how well businesses can integrate demand and supply functions to ach...
A critical factor in battling for consumer market share in today's digital age is how well businesses can integrate demand and supply functions to achieve strategic goals. Real-time digital interactions with end consumers via social media, mobile apps, online ordering and other channels offer new opportunities to deliver marketing offers and shape demand.
They also present challenges for the supply chains working to meet that demand. Companies that implement demand/supply integration (DSI) can not only leverage these digital engagements to shape demand, but also better enable themselves to meet their business objectives.
True DSI is a cross-functional process for planning a go-to-market strategy by aligning marketing and promotions, supply chain and operations with business objectives. Simply put, DSI takes demand information and matches it up against supply capability and financial objectives to make both tactical and strategic decisions about what to do in the future.
Consider a quick-service restaurant scenario: if comparable same restaurant sales aren't growing fast enough to reach revenue targets, DSI enables senior leadership to identify this shortfall, then use advanced analytics to develop an action plan that will drive demand. For example, a QSR could use machine learning to simulate the performance of a limited time offer on a sandwich, then execute on it by sending a push notification in its mobile app. The key though, is that such a plan would be implemented in tandem with the supply chain, to ensure the restaurant can meet the increased demand for the sandwich.
Longer term, digital engagement models will continue growing with new platforms and shifts in consumer preferences. That makes seamless coordination of DSI within an organisation all the more critical, especially for major, international companies that deal with perishable goods such as restaurants or food service providers. Yet, it would be misleading to suggest that such a process is easily implemented or maintained.
SEE ALSO:
In fact, many organisations struggle with DSI implementation, often confusing it with sales and operations planning (S&OP). According to Dr. Mark Moon, global DSI expert and professor at the University of Tennessee's Haslam College of Business, S&OP is a much more tactical process, focused on the short-term and often driven by the supply chain, whereas DSI is a long-term and ongoing process driven by senior leadership.
Other major barriers to successful DSI include organisational structure and company culture. For example, if a sales team's only metric of success is revenue, they may actively pursue new customers even if the supply chain cannot support such growth. However, if the sales team is incentivised to integrate their forecasts with the rest of the business and align with overall strategic direction, senior leadership can prioritize supply chain development to meet higher demand forecasts.
A recent white paper from the University of Tennessee's Global Supply Chain Institute, in collaboration with advanced supply chain analytics service provider HAVI, identified seven best practices for DSI implementation, based on an examination of 18 benchmark companies spanning consumer packaged goods, food and beverage, equipment, food service, physical distribution and 3PL services:
Business-Led DSI

Continuous Improvement Culture

Demand Planning Excellence

Digitally Enabled DSI

Sustained DSI Mastery

Focus on Business Intelligence

Supply Planning Excellence
The two best practices most relevant to the digital engagements discussed earlier are demand planning excellence and digitally enabled DSI. Dr. Moon found that companies exhibit demand planning excellence through more disciplined forecasting processes, digital technology, advanced analytical service providers, leadership pursuing operational excellence and adopting a one-number-plan culture in which the success of all company functions is measured against one metric, rather than individual bonuses based on sales or throughput metrics. They excel at segmenting demand by channel, customer, category, market, etc., and such segmentation is made possible through the use of the advanced analytical tools found in digitally enabled DSI.
Technologies such as applied artificial intelligence, machine learning and virtual reality, combined with advanced planning systems are the keys to digitally enabled DSI. These tools allow companies to identify gaps in demand and supply forecasts, simulate future performance and make adjustments to close those gaps via digital engagements that will shape demand.
Dr. Moon emphasised the advanced nature of these best practices and encouraged companies – particularly supply chain leaders – to first establish basic yet effective DSI concepts, such as operating from a one-number business plan, and ensuring leadership takes ownership of the plans within the DSI process.
Starting small is okay too: HAVI has helped customers begin by setting up predictive analytics that forecast business levels in terms of unit sales and revenue, collecting data across supply chain and restaurant locations or even assessing correlations between promotion plans and their impact on revenue and margin.
The first step in implementing DSI though, is to recognise the opportunity that a DSI process represents: better enabling a company to meet its business objectives such as revenue, growth, margins, etc., by coordinating functions across the organisation.
Eric Pfeiffer, Sr. Director of Supply Chain Integration at HAVI, has more than 28 years of experience in integrating the world's largest foodservice supply chains. In his current role, Eric leads engagement management for the product category strategists and the suppliers of those categories at key customers. He also leads the development and implementation of Business Planning services. He holds an MBA (Supply Chain) from North Central College. He is APICS Certified in Production and Inventory Management (CPIM) and is also certified in Change Management from PROSCI.