Comment: The importance of building a 'Procurement Brand'
By Alejandro Alvarez, Director of Operations Performance, Ayming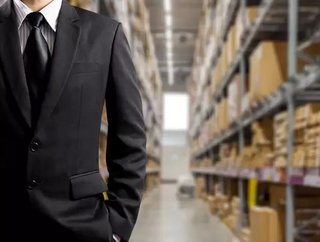 The role of the CPO is ever-evolving; with globalisation creating ever more complex supply chains, combined with a shifting socio-political climate and...
The role of the CPO is ever-evolving; with globalisation creating ever more complex supply chains, combined with a shifting socio-political climate and a rapidly changing technology landscape, the importance of building a 'Procurement Brand' has never been so critical.
As revenue growth slows down, the rising importance of cost efficiency as a means of staying competitive provides a fantastic opportunity for CPOs to cement the importance of procurement within the overall success of their business.
So how does this complex environment juxtapose – rightly or wrongly – with the historic viewpoint of procurement as a reactive, non-strategic department which is a blocker to other departments getting what they want? Clearly, quite badly without a change.
Whilst it has been proven that procurement can drive value; only 17% of companies that took part in Ayming's 2017 'Procurement 2020' global procurement survey considered their procurement teams to be driving high amounts of value for their company.
There are some simple steps that can be taken to dramatically improve the procurement brand in order to position itself as a proactive strategic partner, rather than a reactive, lumbering department. But before going into how to build a successful "Procurement Brand", let's look into the benefits for the CPO and procurement as a whole in achieving it:
Become an enabler for change – The effective use of procurement will fundamentally improve the bottom line and make supply chains less complicated. For example, in many global transformation programmes, funding can come through initial procurement savings, making any wider transformations cost neutral.
Be seen as a value creator – A proper working relationship between procurement and the wider business will allow both sides to achieve optimal value for the business, by embracing departmental competitive advantages. The rise of digital and big data has provided significant opportunity for procurement to do this.
Become a hotbed for talent – A successful brand will help attract and retain top talent, which will then further promote the department in the eyes of the business.  Ayming's 'Procurement 2020' report highlighted that CxOs regard talented staff as the most important enabler for an effective procurement department.
There are a number of simple but very important measures which will generally have happened in any successful procurement function. Whilst there are many more things which can be done to improve brand than below, the most important things a successful CPO will do are:
Educate the business in what procurement can do for it
For a lot of clients, one of the biggest issues is that people are unaware of the benefit that procurement can bring. Procurement is brought in at the last minute to figuratively beat up the supplier, prior to contract signature. Once the wider organisation understands that procurement can help increase value both pre- and post-contract, rather than just being "the team that doesn't allow you to do things", the procurement team are well on the way to building a positive brand which is proactive within the business.
Whether the company is a start-up or a well-established organisation, communicating the value that procurement can bring is a critical first step in better engagement. CEOs agree, with 70% surveyed believing that early involvement from procurement will increase value creation.
Train the procurement team in best practices
82% of CEOs and 78% of CPOs believe that implementing a training programme to upskill existing talent is the single most important factor in making the procurement organisation more effective. There have been many advancements in the way requirements are tendered and contracted (e.g. input vs. output based contracts), and if a procurement team isn't aware of which to use in differing circumstances, value is almost certain to be lost. This isn't to say that existing procurement professionals are not knowledgeable - far from it – it's a realisation of the increasingly more complex business environment, and the benefits to the business that highly trained staff can provide. Further education of the procurement team will also help enable it to be a much more proactive department.
Educate the procurement team in what the business wants
Equally as critical as educating the business in what procurement can do, is ensuring that the CPO's team understands what the business is aiming to do in terms of short and long-term strategy. Only 16% of CEOs (compared with 44% of CPOs) believed that actions were already in progress to manage potential procurement and supply chain risk, which is a shocking statistic. As an example, if the company is looking to alter its supply chain to hedge against potential geographically-related supply issues, you would quickly damage your internal brand if you were advocating a supplier which would further increase the density of suppliers for a region.
Embrace digital
Embracing the digital revolution and the opportunities that big data provides has enabled a step change in how procurement can service the wider business, provided that the right tools are in place. Improvements to tools and systems are seen as a key way to increase value creation from procurement.
With the right tools in place, procurement teams have the ability to communicate how every pound is spent and who with, which is incredibly powerful in helping a business optimise budgets and the wider supply chain. An up-to-date procurement function will look at the profile of spend (whether it be by department, supplier, or timeframe), create strategies for each area of spend that align to company / departmental strategy, and ensures that the business receives what they desired from any third party supplier through effective contract management. 
Create a TOM that is easy to understand
Whilst it is certainly important to ensure the right levels of authority and governance are in place to ensure company expenditure is responsible, there can be a tendency to over-complicate governance, which usually irritates everybody involved. The more unnecessary corporate hoops staff need to jump through, the less likely procurement will be involved early, and the less procurement will be respected.
It is going to be interesting to see which companies seize the procurement and supply chain opportunities that times of uncertainty create. The Procurement 2020 report has highlighted that, incredibly, more than half of those who took part in the survey say their procurement teams are not effective in their current guise. This feels like an opportunity wasted for those not prepared to change.