Christmas Shopping Season to Strain Supply Chain Networks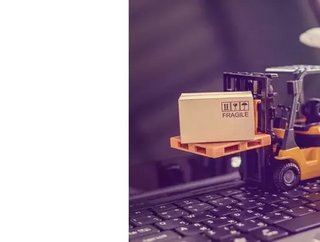 Global supply chain networks ready themselves for an increased demand of e-commerce-based orders as we enter an early holiday season...
2020 has been a strange year. The elephant in the room, COVID-19, has caused a ridiculous amount of disruption and, to be frank, the global supply chain network and subsidiary sectors linked to it have had a bittersweet year. Naturally, as the world went into lockdown, consumer habits changed drastically and, while some regions are still stuck in it, they will start to splash the cash far earlier than usual for the Christmas season. You know those people who usually do the Christmas shop way too early? That's everybody this year. 
So, to summarise: evolving shopping habits, COVID-19, a delayed Amazon Prime Day, are leading people to do their shopping way earlier than usual. And, with the general supply chain disruptions that we've experienced this year, complete supply chain visibility is an absolute necessity to ensure that our logistics networks can cope with and successfully deliver the heavy load. 
Amazon Prime Day 
Let's focus on Amazon Prime Day for a moment. It's truly crazy to think that a retailer has an internationally-recognised day on the Gregorian calendar, but there we go. This year's Amazon Prime Day was delayed by COVID-19 and the havoc it wrought on supply chain networks across the world; this day usually acts as a catalyst for Amazon's competitors like Target, Walmart, and Best Buy to produce similar 'days' that feature their own limited-time offerings. 
Due to the fact that Amazon is truly a behemoth in the retail scene, if their competition fails to offer competitive pricing around the special day, they're pretty much guaranteed to see a decline in sales. And, as Amazon decided to proceed with the day of sales (13th-14th October), and their competition is fearful of that loss, companies like Target are offering a 'Black Friday' sale for the entirety of November. 
The problem is, if a retailer starts its promotions after the unofficial holiday, it's far harder to ensure that they have enough inventory to keep their shelves stocked when they're running low. Retailers that started their promotions early or plan to start earlier in November than Black Friday, on the other hand, will be able to identify and keep up with new consumer shopping trends. Basically, if you keep up with Amazon's scheduling, you've got a chance to compete ─ if you don't, you're doomed. 
What's Hot This Year?
Unsurprisingly, with the change in consumer habits, we can also see a change in the buying trends, courtesy of COVID-19. The average consumer of 2020 will, in fact, be looking towards practical purchases rather than luxury items, this Christmas. Most notably, products like winter coats, snowshoes, and fire pits appear to be near the top of the Christmas list, as families and friends prepare for outdoor, socially-distant gatherings in the colder months under lockdown rules. 
Electronics, just like every other year, are also high up on the list ─ especially now that so many people are transitioning to 'work from home' setups, rather than attending the traditional office space or workplace. Experts predict that internationally sourced electronics will have an especially difficult time travelling the supply chain, due to the widespread shipping delays caused by COVID-19; desktops, keyboards, laptops, monitors, and general desk decór seem to be in particularly high demand. 
Great Concept, Awful Reality
It's all well and good having sales, and they're excellent for consumers, of course. But, all-month Black Friday's and super-savings days so close to the Christmas period will cause the usual season of shopping to start much earlier, and there will be an exponential increase in orders travelling across the global supply chain network. There will be more damages, errors, and just a general strain on daily proceedings, due to reduced workforces, higher risks of contracting illness, and differing lockdown regulations globally.
Currently, to help with the demand, the best option for retailers and companies along the supply chain network is to implement a transportation management system (TMS). Leveraging TMS will allow a company to seamlessly rate, book, and track freight ─ a level of visibility that is crucial if you intend to let your consumers view the status of their shipments and track them from the supplier to their front door.
Through the power of cloud-based TMS and end-to-end supply chain visibility, logistics professionals and retailers can improver operational efficiencies, provide better customer service, and leverage detailed analytics to make better-informed decisions as we enter the bustling Christmas shopping period.