Case study: Beaumont Organic, organic supply chain management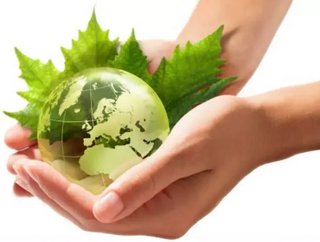 This article was written by Lucy-Anne Cowan ofBeaumont Organic, suppliers of organic clothing and fashion, with a luxury twist As a small company which...
This article was written by Lucy-Anne Cowan of Beaumont Organic, suppliers of organic clothing and fashion, with a luxury twist
As a small company which is continuously striving for growth, it is necessary for not only our orders to reflect demand and to remain budget conscious, but we must also consider minimum wastage at every decision. Ordering small runs of styles means that smaller businesses are facing the increasing issue of finding suppliers who are not only willing to provide the lower quantities required but which are also reliable. As the smaller orders don't provide as much income for the suppliers, it can become difficult for us to remain relevant to them and to be prioritised fairly over the larger brands to which they supply.
Broken delivery date promises and general unreliability are issues faced by all small businesses, not only those whose products are organically based. It's a catch 22; these large suppliers letting down smaller businesses through time delays not only affect the critical path for small businesses but in turn delay the delivery of bulk production to their main stockists. And here is where another problem lies; large stores will NOT accept late deliveries. This battle of timings is something which we face with each and every season.
All of the factories we use are based in Portugal, within the EU.Not only does this give us a greater amount of control and input into the production process, it also enables us to realise the brand's ethics, not only by using organic materials but ensuring all parties involved in the production process are adhering to ethical standards and everything is being produced fairly, in accordance with EU regulations. The relative proximity of the factories to our Manchester base also allows for Hannah to visit the factories in person, a few times a year, to oversee production and make sure everything is running just as it should. Although the benefits of using EU based factories are inarguable, it does however increase unit costs substantially, making the product's price point higher.
Although over the last few years it has become somewhat easier to source organic cottons, there are still high minimum orders of the raw yarn that have to be met in order for the mills to be able to make a profitable run of fabric. This means that we often find ourselves with unavoidable, large outlays of fabric at certain times of the year.
It's important for there to be a great level of communication and trust between us and the supplier.For an organic company such as ourselves, it is vital to emphasise the necessity for the supplier to buy only certified fabrics, from the mills which we recommend. To not adhere to such rules would not only impact the whole process and the product but also the brand and its Fairtrade ethics. 
The importance of suppliers allowing full transparency into their factories is paramount. Open door policies should always be followed by the suppliers so that the customers can witness the production process step by step, honestly, and for themselves.
With all the positives and negatives witnessed as part of the supply chain, it remains important to keep the reason why we endure it all as the driving force for the brand and its beliefs. As a fashion forward brand, we feel it is important to tackle trend from an ethical perspective. Providing women with eco fashion choices means they not only dress well, but can do so guilt free. As the organic world grows, it can be hoped that the fashion market makes a transition from throw away, un-ethical fashion to a more investment purchase orientated market.