Capgemini: The Rules Of Retail Have Changed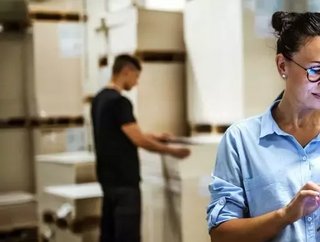 Ever-changing modern supply chains are more complex than ever before, with disruptions around every corner, and not all of them beneficial...
Modern businesses have had to constantly adapt their processes over the last few years, with technology playing an increasingly prominent role as it develops and becomes more intelligent. The transformation of merchandising and supply chains is an incredibly complex process, and can be detrimental to business if not carried out properly. A process that can be highly beneficial to organisations, could harm it in both the short and long term.
Consumer expectations have grown unprecedentedly, with technology playing a far greater role in people's lives than ever before. With same-day delivery and e-commerce becoming so readily available and easy to use, especially throughout the COVID-19 pandemic, shopping habits and the need for in-store demand has changed dramatically.
In the company explores its holistic approach to the complex challenges facing supply chain networks and the management of them. From end-to-end merchandising processes, through to the integration of consumer data, Capgemini's platform is capable of accelerating the performance of a retailer to ensure that they are delivering the correct products and services to their consumers, on time and as efficiently as possible.
The belief that a one-size-fits-all approach will work for a supply chain and retail environment is beyond detrimental for operations, and retailers cannot afford to have this mindset. The Capgemini planner explores this in greater detail, helping businesses understand how it can partner with them to begin overcoming barriers and developing the customised operating model required to drive supply chain and retail success.
Gartner research has found that, by 2023, approximately half of the world's large global companies will be implementing AI, advanced analytics and Internet of Things (IoT) innovations throughout their supply chain operations. 
Modern customers expect new products and services that can't be controlled, through mediums such as social media, SEO, influencer marketing and online content. Increased ease of orders have led to consumers demanding that purchase orders can be fulfilled on their own terms, at their convenience. 
Improved transparency is another thing that consumers and supply chain stakeholders expect in the modern business world. With corporate social responsibility becoming more of a priority for people, the impact that businesses, their retail and their supply chains have on the world is important now, and it matters that people can see that the brands they're purchasing from are having a positive impact on the environment.