Capgemini Q&A on IT Outsourcing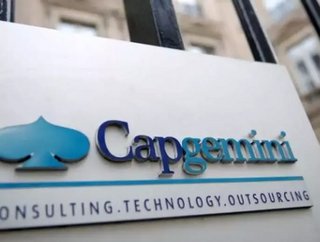 Before you read this, check out the upper-right hand corner of this page to view this article in our digital reader. Trust us, it's way cooler! Sup...
Before you read this, check out the upper-right hand corner of this page to view this article in our digital reader. Trust us, it's way cooler!
Supply Chain Digital caught up with Ben Pivar and Rick Tober of Capgemini, one of the world's largest outsourcing firms with over 100,000 employees in 39 countries worldwide.
WHY DO COMPANIES CHOOSE TO OUTSOURCE?
Pivar: Cost is typically obviously one of the big reasons, but from a more strategic perspective, I see clients looking for a method that allows them to focus on their core business, freeing them up to not be as distracted as they were before.
Tober: A lot of times it addresses things way beyond cost. There are several firms that are looking to round out capabilities that they're missing, or looking to instill a level of discipline they haven't been able to achieve themselves around standards and operations. Many of them look for a means to align with a partner to access the innovation and intellectual capital that are part of a large firm like Capgemini.
AN INTRODUCTION TO CAPGEMINI'S OUTSOURCING SERVICES
WHICH COUNTRIES ARE GROWING THE FASTEST IN TERMS OF OUTSOURCING?
Tober: We've dramatically expanded our presence in South America. We have a significant presence in Eastern Europe, Asia, India and Latin America, and we're seeing more and more interest in Africa. There are a variety of drivers that come into play in terms of leveraging the organization. Really, it's a network of capability factories that we can drive volumes of work into. Some look for proximity to their global footprint, and the strength of delivery capability. Others are focused on cost and some are focused on aligning capabilities from a time zone perspective. We combine all the above and often deliver things in a 24/7, follow-the-sun delivery model.
WITH INFLATION AFFECTING OUTSOURCING HUBS IN CHINA AND INDIA, HOW DOES CAPGEMINI COMBAT RISING OUTSOURCING COSTS?
Pivar: It creates issues for us from a turnover perspective in the industry. We have to be proactive in it, because it creates pricing pressures for us. As one country becomes more expensive, you'll see a shift to another country as an economic development path. Yes, we are seeing inflation of rates; we're still a long ways away from equalizing pricing in developed countries. As outsourcing capabilities have matured, we're seeing increasing quality of deliverables in terms of what outsourcing can do. There's such a big gap in outsourcing versus doing things in North America, so we still have a ways to go to equalize.
WHICH NEW FORMS OF OUTSOURCING ARE STARTING TO EMERGE IN THE GLOBAL MARKET?
Pivar: We've seen a growing demand to leverage social media, so we're continuing to deploy capabilities that can be outsourced, to try to figure out how to optimize top-line growth. Staying on top of emerging technologies and providing it in an outsourcing fashion is one of our biggest challenges moving forward.
CAPGEMINI'S INTERACTIVE PROJECT PORTFOLIO
WHAT ARE SOME PARTICULAR WAYS TO LOWER IT OUTSOURCING COSTS?
Pivar: One of the things we've been talking quite a bit about that's particularly relevant to supply chain is the use of cloud as an add-on to an outsourcing operation. Supply chain applications tend to run in batch windows that are relatively small and require quite a bit of hardware. Companies tend to have a pretty big capital outlay to buy the hardware to run these applications, and if you can combine outsourcing and the use of cloud computing, you can rent the computer processing capabilities and only use them when you need them, and significantly save cost.
Tober: There's a tremendous opportunity to simplify the technology environment. There's a degree of complexity in the systems environment that many enterprises don't understand, and we offer the capability to come in and assess the big picture of things and make recommendations on how to streamline those operations to get maximum value out of their overall technology architecture.
WHAT DOES CAPGEMINI SEE AS THE FUTURE OF OUTSOURCING
Pivar: Cheap is relative. With increasing quality comes the opportunity to continue to cut cost. As we get better at outsourcing, even if it becomes more expensive on an hourly basis, we may become more productive. We expect some stabilization, but over a 100-year period we could see costs equalizing. Costs will go up over the next 10 years, but we have a long way to go before we're near parity.
Tober: We need to continue to add value to our clients in the field we're operating in. In India, we have to diversify our location base, because there are different economic factors in regions there that we need to capitalize on. It's on us to continue to figure out how to do things that deliver value to the client.
Ben Pivar is Capgemini's Vice President of North American Supply Chain Technologies Lead, while Rick Tober is the Vice President of North American Sales and Accounts, Application Management Services for Capgemini